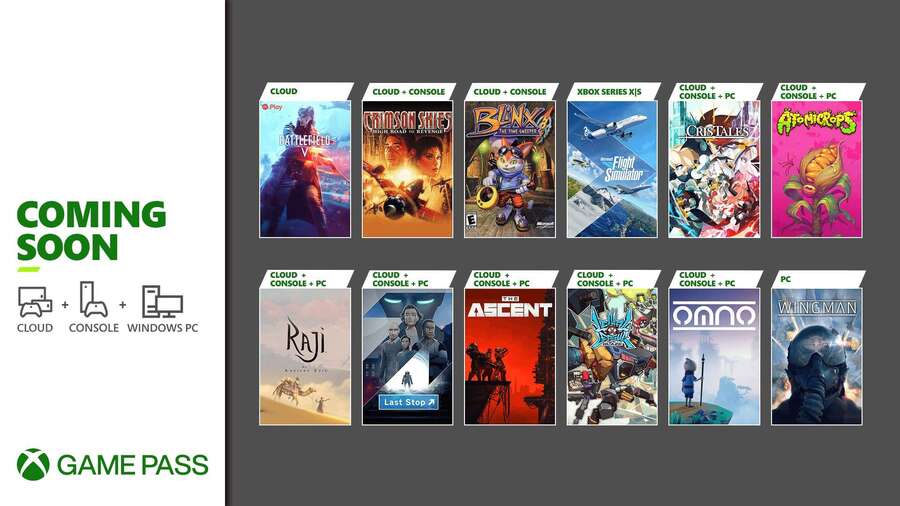 What a month it's been for Xbox Game Pass! Believe it or not, we've seen no less than 25 games added to either console, PC, Xbox Cloud Gaming or a combination of the three, including some major day one releases.
The two biggest highlights have arguably arrived this week in the form of Microsoft Flight Simulator and The Ascent, but we've also seen lots of fan favourites join the service throughout the month such as Gang Beasts, UFC 4, Last Stop, Raji: An Ancient Epic, Farming Simulator 19 and Blinx: The Time Sweeper.
Fortunately, only eight games have been scheduled to leave Game Pass in July too, with three more set to depart tomorrow (July 31). None of them are major AAA titles, although the likes of CrossCode and The Touryst will be missed.
So, as difficult as it might be, we're keen to know the new Game Pass release you've enjoyed the most throughout July. Take your pick from the massive selection below, and give us any additional thoughts in the comments!
Which was your favourite Xbox Game Pass addition in July? Vote in the poll and tell us!