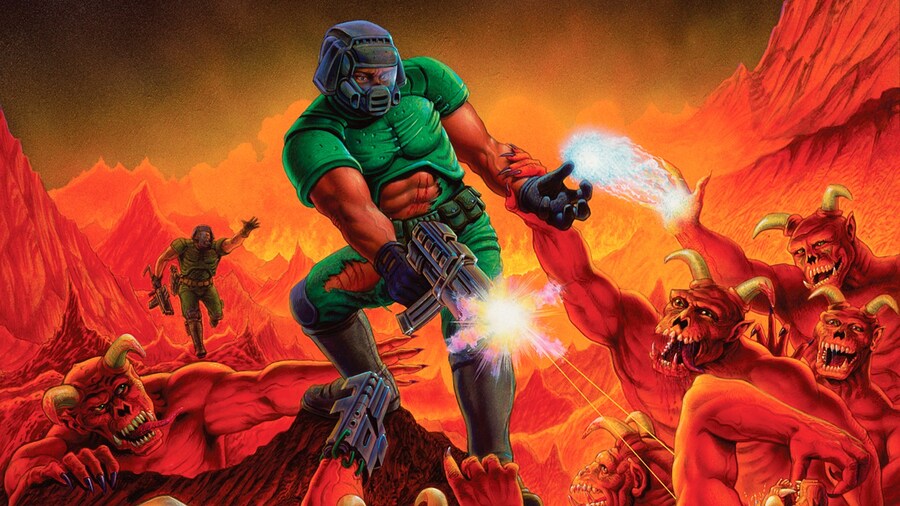 It's time for another round of Pick One! This week, to celebrate DOOM Eternal's free next-gen upgrade for Xbox Series X and Xbox Series S, we thought we'd take a look back at the history of the series on Xbox!
There have been ports of the classic 90s versions over the years, of course, so we've included those below, and we've also included expansions like DOOM 3's Resurrection of Evil and DOOM Eternal's The Ancient Gods in the poll.
Remember, you can only pick one!
Let's take a look at some of the highlights of what we're working with:
DOOM (1993)
Celebrate DOOM's 25th anniversary with the re-release of the original DOOM (1993). First released in 1993, DOOM introduced millions of gamers to the fast-paced, white-knuckle, demon-slaying action the franchise is known for.
DOOM II: Hell on Earth
To save Earth, you must descend into the stygian depths of hell. Battle nastier, deadlier demons and monsters with your trusty Super Shotgun. Survive more mind-blowing explosions and take part in the bloodiest, fiercest, most awesome blastfest ever.
DOOM 64
Fight against demons in your crusade to hunt down the Mother of Demons and stop Hell's invasion. As you battle through more than 30 action-packed levels, be on the lookout for enhanced weapons and secrets to help you put an end to the demonic threat.
DOOM 3
In this critically acclaimed action-horror re-telling of the original DOOM, players must battle their way through a demon-infested facility before entering the abyss to battle Hell's mightiest warrior - and put an end to the invasion.
DOOM (2016)
Developed by id Software, the studio that pioneered the first-person shooter genre and created multiplayer Deathmatch, DOOM returns as a brutally fun and challenging modern-day shooter experience.
DOOM Eternal
Hell's armies have invaded Earth. Become the Slayer in an epic single-player campaign to conquer demons across dimensions and stop the final destruction of humanity. The only thing they fear... is you.
Let us know which of these DOOM Xbox games is your favourite below.