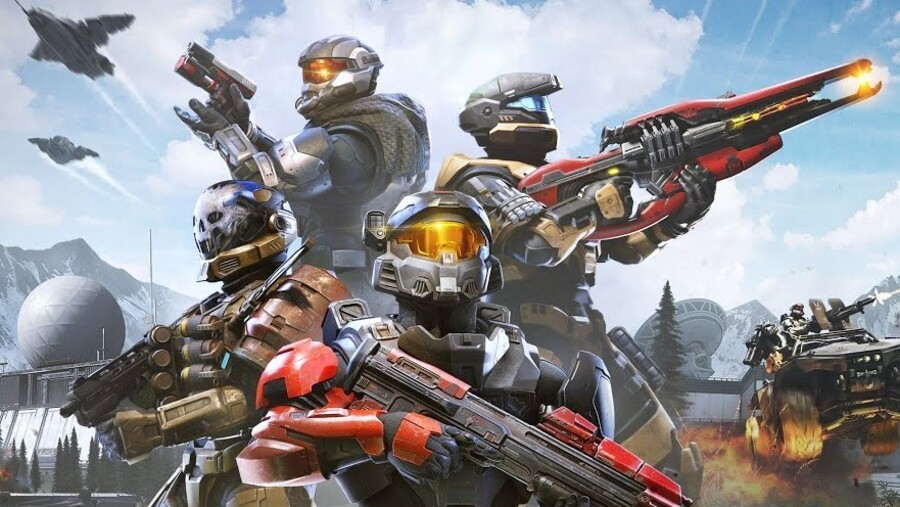 It's all getting a bit exciting for Halo Infinite now, isn't it? We're getting tons of juicy multiplayer details, hints for the campaign, and now all we're waiting for is a date. But that hasn't stopped 343 Industries teasing just a little bit more, this time with some more new multiplayer information.
In a recent 343 Industries Employee Spotlight, lead multiplayer designer Andrew Witts said one of the aims is to "bring iconic Halo campaign moments into multiplayer". When asked what fans are going to love most about the multiplayer, Witts revealed players will see "tons of references to past Halos", as the mode "feels like a celebration of Halo all up".
"I think that they will really latch onto how much multiplayer feels like a celebration of Halo all up. We've done a lot of things to bring iconic Halo campaign moments into multiplayer. When we were designing anything, we were asking ourselves how this could be a treat for people who know Halo's history. An example is in Big Team Battle, we have weapon pods that fall from the sky just like the Halo 2 mission Delta Halo."
This is just one of the many references to past Halo games, and Witts even shared a few more. Fans can expect to see call-backs all the way from Halo: Combat Evolved up until Halo 4, so veterans are going to want to keep an eye out during matches.
"There are tons of references to past Halos, including how we go inside the player's helmet in the match intro like the opening cutscene from Halo: CE, to the designs for Eagle and Cobra Team's logos like past Halos, to maintaining certain design language of our game mode objects like the Flag has a Skull on top and the Oddball is this sci-fi skull from hell."
The work being put into multiplayer is huge, with an array of new features and evolutions of classic gameplay. Witts also revealed Halo Infinite will include a ping system - similar to games such as Apex Legends - to help improve communication between players.
As for when you'll get a chance to see this all for yourself, a multiplayer beta is scheduled for later this summer. There's no word on when it will be, but 343 Industries has said it's "creeping closer", so it shouldn't be too far way.
Happy to see some call-backs to classic Halo games in Halo Infinite's multiplayer? Let us know below.
[source 343industries.com]