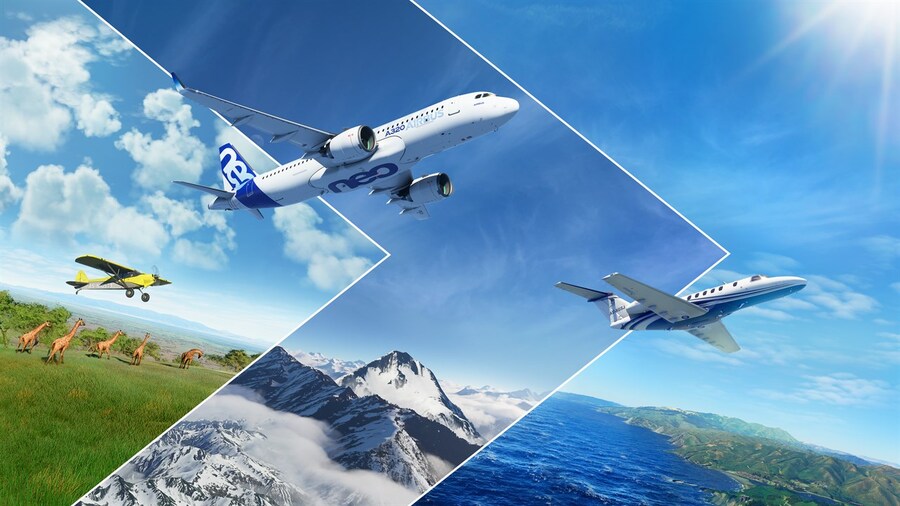 With so many cross-gen games, next-gen only titles and console exclusives, it can understandably get a little confusing as to what you can play and where. One common question people have asked is whether you can play Microsoft Flight Simulator on Xbox One, and we've got some good news and some bad news.
With that being said, we've curated everything we know about Microsoft Flight Simulator's future on Xbox One to give you a definitive answer.
---
Is Microsoft Flight Simulator Available On Xbox One?
Right now, the answer is no, but don't throw away all your hope there. News of the game's arrival on Xbox One was buried deep within a post from Xbox back in June, which shed some light on the situation.
While the game will not be made available natively on Xbox One, the team is working to bring next-gen games including Microsoft Flight Simulator to Xbox One via Cloud Gaming. So yes, Flight Sim is coming to Xbox One!
"For the millions of people who play on Xbox One consoles today, we are looking forward to sharing more about how we will bring many of these next-gen games, such as Microsoft Flight Simulator, to your console through Xbox Cloud Gaming, just like we do with mobile devices, tablets, and browsers."
It's thought that the new Microsoft Edge app - which is currently in testing - could be the means to deliver Xbox Cloud Gaming on Xbox One. There's no release date for this as of yet, but it shouldn't be too long until it arrives.
What Is Microsoft Flight Simulator's Release Date For Xbox One?
Again, we're uncertain about this, but considering the new Microsoft Edge app is being tested by Xbox Insiders and is seemingly preparing for a public launch in the near future, it could be a lot sooner than anticipated.
Xbox Cloud Gaming currently runs through a browser on Apple devices and PCs. We imagine the console version will work similarly to this, at least at launch. However, Microsoft Flight Simulator has yet to be made playable via the cloud for any device yet, so its release date for Xbox One is still admittedly a bit 'up in the air' for now.
Would A Physical Disc Of Microsoft Flight Simulator Work On My Xbox One?
Unfortunately not. Unlike other Xbox discs which use Smart Delivery to leverage the next-gen version, Microsoft Flight Simulator is a completely native next-gen game, meaning you'll need an Xbox Series X to use the disc.
For Xbox One, you'll need to use Xbox Cloud Gaming to access the digital version of Microsoft Flight Simulator.
---
So, while you may not be able to play it now, Flight Sim is on the horizon for Xbox One. Many had hoped it would launch simultaneously on xCloud alongside the Xbox Series X and Series S release, but that hasn't been the case.
Nevertheless, it's definitely on the way, but keep in mind you'll need a strong internet connection to enjoy it.
Will you play Microsoft Flight Simulator on Xbox One via Cloud Gaming? Let us know below.