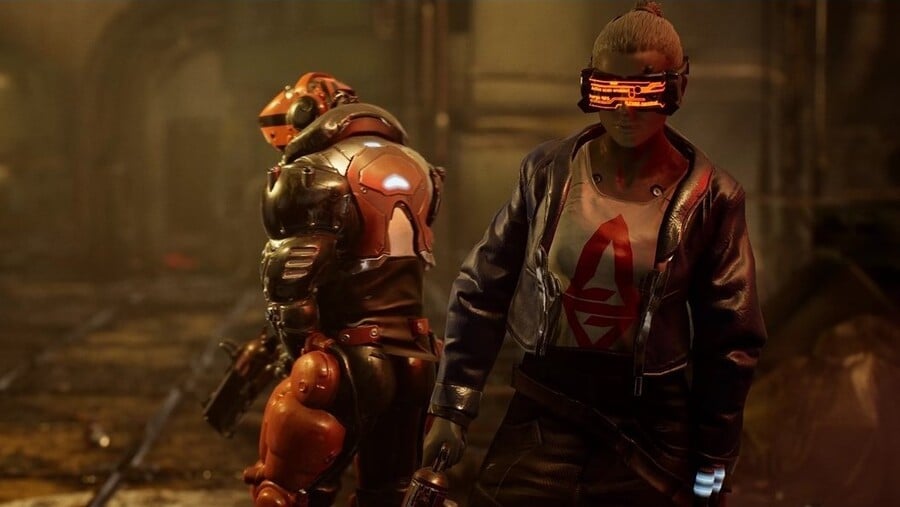 We're still right in the midst of the Microsoft Flight Simulator excitement on Xbox Game Pass right now, but we've already got another major day one release hitting the service this Thursday, July 29 in the form of The Ascent.
Ahead of its release, we've put together a quick guide so you know what to expect when The Ascent arrives, as well as some details on what it's like, pre-load details and the exact time it goes live on Xbox Game Pass.
What Is The Ascent?
The Ascent is a solo and co-op action-shooter RPG, set on Veles, a packed cyberpunk world. It's the debut game from Swedish developer Neon Giant, featuring high-octane action, deep RPG mechanics, and a beautiful world to explore.
Here's how the game was described to us in our recent interview with Neon Giant:
"The Ascent is an action-shooter RPG that you can play via single player or up to four players online or offline, taking you through a cyberpunk/sci-fi adventure set in a giant Arcology on a distant planet named Veles. You can expect high octane combat mixed with strategic elements such as cover mechanics working hand-in-hand with the RPG layer, letting you create your own play-style, explore the world, and drive the story forward with the help of the characters you encounter along the way."
Which Platforms Is The Ascent Available On?
The Ascent will be playable across the board, including Xbox One, Xbox Series X and Xbox Series S consoles, as well as PC and Xbox Cloud Gaming. It's joining all of these platforms via Game Pass on the day of launch, July 29.
How Long Is The Ascent? Is It An Open-World Game?
In terms of length, Neon Giant confirmed to Wccftech back in May that "playing through the Main Missions will land you somewhere around 15-20 [hours of gameplay]", although there are "many more Side Missions, treasures to find and a myriad of Codex entries to unlock and read about the world and what's in it."
The Ascent does follow a main campaign as you might expect, but the world is actually "completely open in nature", and "you're free to go as you please". The only restrictions you'll find will be narrative-based.
Here's what Neon Giant had to say about The Ascent's world to us recently:
"The world is completely open in nature. You're free to go as you please, but beware that some areas will be way too tough for you and it's wise to come back later. The only restrictions are narrative based ones like the power outage you see in some of our released footage and things like that.

You can stick to the main campaign and you'll see a lot of the world, but there are areas that you'll only find by doing side missions or just going out exploring looking for treasure."
How Is The Ascent Improved For Series X & Series S?
Xbox Series X specifically was revealed last year to be benefiting from "increased fidelity, Ultra HD support, and improved loading times which will make each thrilling moment in this corporation-run universe feel ever so real."
In our interview with Neon Giant, it was mentioned that "you'll see 'more of everything' that doesn't affect gameplay with the more powerful machines. For example we can have much more civilians in the world helping create that feel of a living place. We can crank everything up thanks to the new tech!"
It's also been mentioned that The Ascent is targeting 4K, 60fps on Series X, and 1440p, 60fps on Series S.
What Is The Release Time For The Ascent On Xbox Game Pass?
As revealed by the development team earlier this week, The Ascent will be releasing quite late in the day on Thursday, July 29 at 10am PDT / 1pm EDT / 6pm BST. In other words, it's not your typical midnight release!
How Do I Pre-Load The Ascent On Xbox Game Pass?
You can pre-load The Ascent by heading to the Xbox Game Pass app on your Xbox console or PC, searching for the game, and then selecting to "pre-install". It clocks in at around 17GB on Xbox Series X and 28GB on PC.
Looking forward to trying out The Ascent on Xbox Game Pass? Let us know in the comments below.