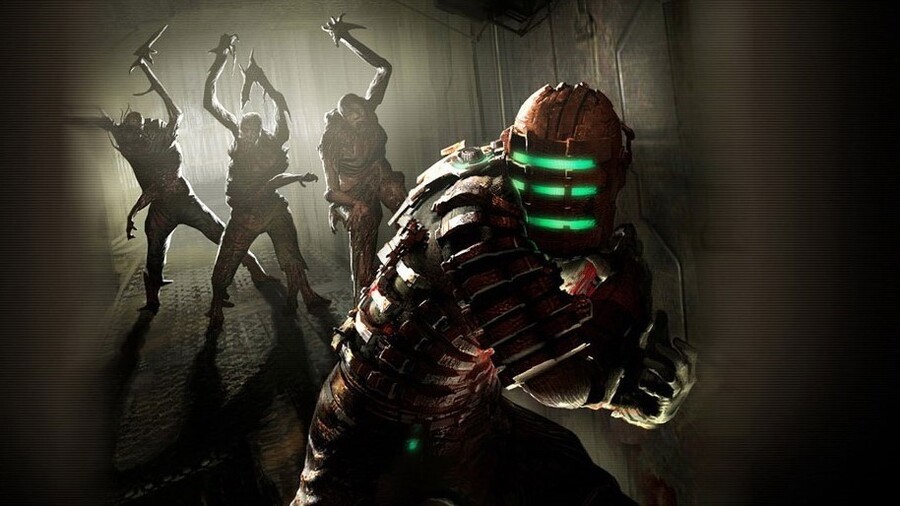 There have been a few rumours and reports going around that EA will be reviving an IP, potentially being shown at the company's EA Play Live presentation next month. The project is said to be helmed by EA Motive - the team behind Star Wars: Squadrons - and now a new report has surfaced claiming it's a Dead Space "reimagining".
Up until now, all we've heard about this announcement is that it's one that should "make fans happy", but now Gematsu claims it has heard it's a "Dead Space revival". That would definitely make many fans happy!
"Gematsu has also separately heard that a Dead Space revival is in the works at Motive, which is said to be a reimagining rather than a sequel to the existing trilogy."
The comments suggest this won't be a remastered trilogy similar to Mass Effect Legendary Edition, but something new entirely. There's already a spiritual successor in the works for the Dead Space series known as The Callisto Protocol, and it's being worked on by ex-Dead Space developers. It'll be interesting to see what EA has planned to go against this, and of course, whether these reports are accurate.
What do you think a Dead Space "reimagining" will look like? Let us know in the comments below.
[source gematsu.com]