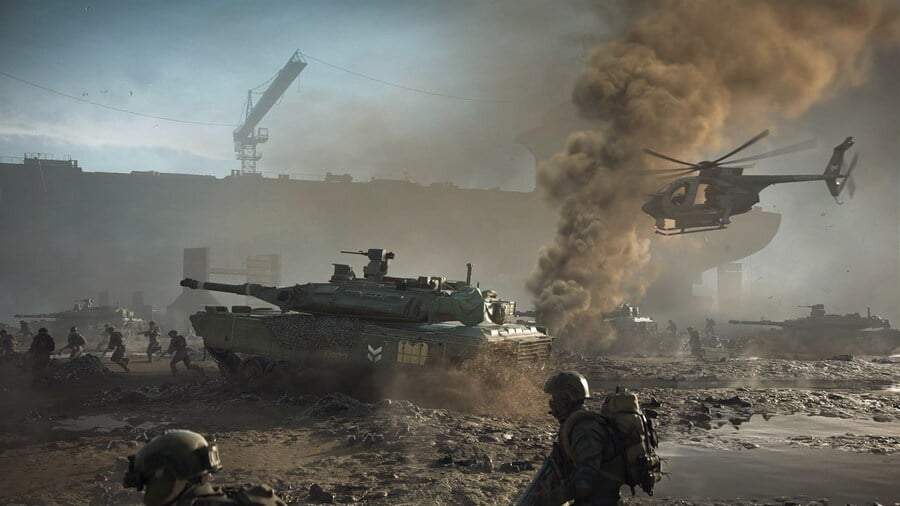 EA has confirmed today as part of the official Battlefield 2042 reveal that the game won't be featuring a traditional single-player campaign when it launches on October 22, instead putting all of its resources into multiplayer.
In an interview with Eurogamer, design director Daniel Berlin explained the reasons behind the decision, highlighting that the team at DICE is "best" at multiplayer experiences, and there was a desire to focus on "building depth":
"I think that's just something that enables us to really lean into what we are best at. If you look at the DNA of the studio, what we've been doing for so long, we just said you know what, we're not going to have a traditional single-player campaign this time around, but we're going to put all that emphasis and all those resources into building depth into the multiplayer. Because that is what we do best."
Berlin went on to point out that despite the lack of single-player campaign, there is still a narrative in Battlefield 2042. As the seasons evolve, it will introduce new specialists, and "you'll see how the world evolves through the eyes of the specialists that we have."
In terms of multiplayer, he also confirmed that Battlefield 2042 won't be shipping with a battle royale mode, although there are "other experiences within the game that we can't talk about which we are super excited for."
Sad about the lack of single-player campaign in Battlefield 2042? Give us your thoughts down below.
[source eurogamer.net]