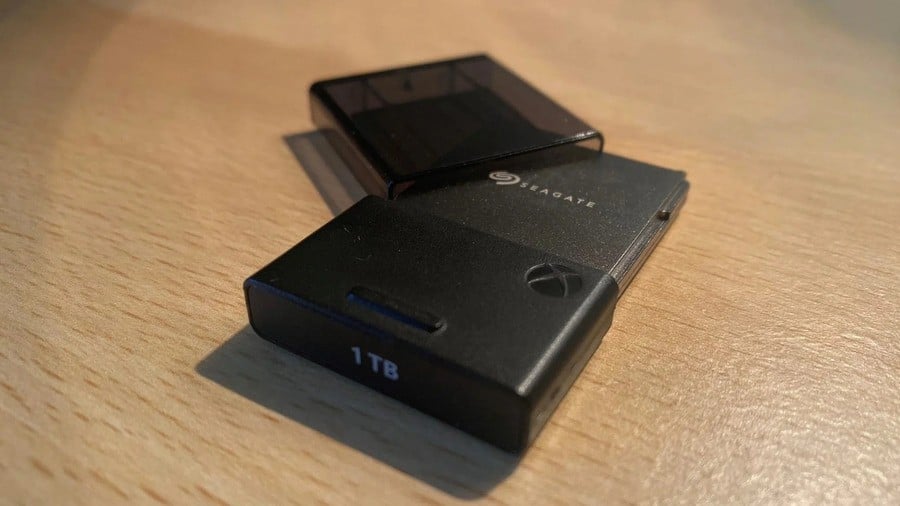 It's only been a month since the Xbox Series X & S's Seagate 1TB Expansion Card reached its lowest price ever in the UK, and while it hasn't quite got to that level again, it's nevertheless on sale right now over at Amazon.
The recommended retail price for the storage card is a whopping £219.99, but Amazon has discounted it by 13% for the time being, bringing it down to £190.52. There's no word on how long this offer is expected to last.
The reason the Seagate 1TB Expansion Card is so expensive is because it's custom built to run at exactly the same high speeds as the internal storage on the new consoles, meaning games load much faster than on last-gen systems, and transferring data between the internal storage and the Expansion Card is seriously rapid.
You can, of course, just store next-gen games on any old USB hard drive until you're ready to play them, and Xbox One, Xbox 360 and original Xbox games work just fine on generic external hard drives, so you don't need one of these right away. But, just like last time, this is a good deal if you really want to pick one up right away.
Have you picked up a Seagate Expansion Card for Xbox Series X or S? Tell us your thoughts on it below.