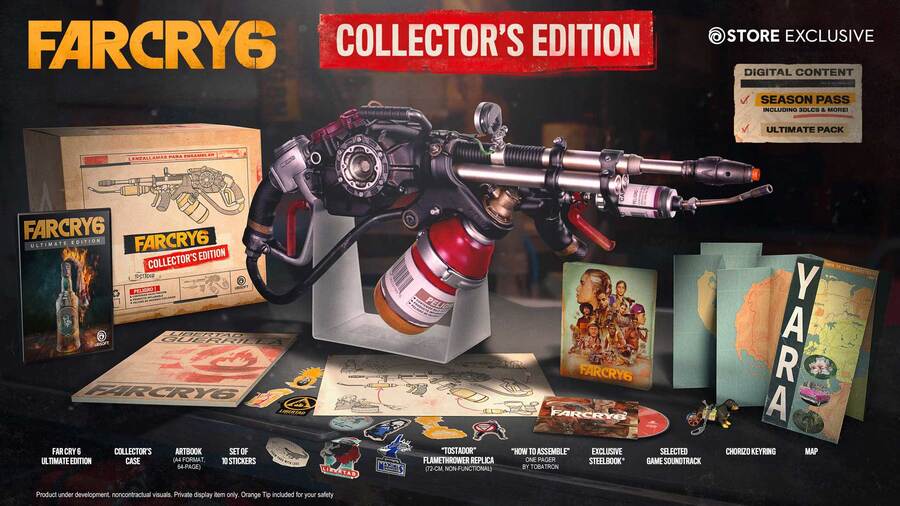 Far Cry 6 officially has a brand-new release date! The game is set to arrive for Xbox One, Xbox Series X and Xbox Series S on October 7, 2021, and pre-orders have begun today, with a special Collector's Edition also available.
And yes, this version (priced at $199.99) actually features a freakin' flamethrower! Specifically, it's a "Tostador" flamethrower replica measuring 72cm wide, and before anyone asks... no, of course it's not functional.
In addition, the Collector's Edition also comes with the Ultimate version of Far Cry 6, a collector's case, artbook, steelbook, soundtrack and much more. Alternatively, you can just choose to pre-order the normal editions of the game, which arrive in Standard, Gold and Ultimate variants, and are already available right now digitally via the Microsoft Store.
Pick up the Collector's Edition for the true Far Cry fan experience, which includes the game, SteelBook case with alternate art, Season Pass, flamethrower replica, art book, exclusive in-game items, and more!
Will you be handing over your hard-earned cash for this Collector's Edition? Let us know down below.