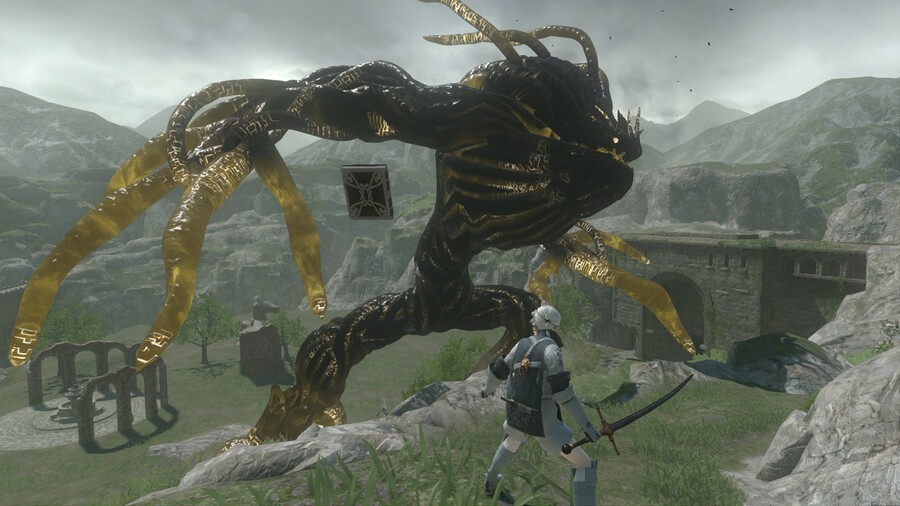 This Friday marks the release of NieR Replicant™ ver.1.22474487139..., which is a remastered version of the original PS3 game NieR Replicant from 2010, released at the time as Nier Gestalt on Xbox 360.
The first reviews of the remaster have gone live today, and we've gathered a quick overview below:
"There aren't many games like NieR Replicant, and I'm not just talking about in the modern era, but since 2010 as a whole. Whatever power that be helped Yoko Taro become world-famous, to the point where he can keep making these weird masterpieces, in any format: thank you."
"Nier Replicant's colorful characters, sprawling story, and updated gameplay mechanics help make up for its old-fashioned quest design and empty world."
"Despite some significant gameplay enhancements, the lengths you have to go to see the story all the way through will be a test of your willpower. But for all its antiquated designs retained from the original version, it's worth the effort in the end."
"It might not be perfect, but within this slightly flawed framework beats the heart of an absolute masterpiece. Those who fell in love with Nier through Automata should go into this with a clear expectation that this is not that game – but if they do, they'll find much to love."
"Nier Replicant is at once an improvement over the original while still retaining its dated design frustrations that's not quite at the bar of modern remasters."
The Xbox One version of the game hasn't received any reviews as of yet, but on PlayStation 4, it's currently sitting at an impressive Metacritic score of 84 based on just under 30 reviews.
Are you picking up Nier Replicant this week? Let us know in the comments below.