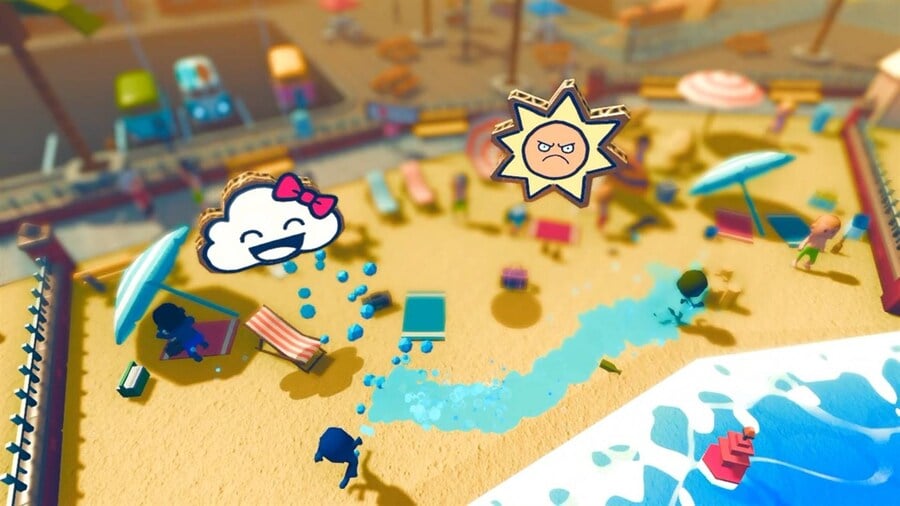 Rain on Your Parade may have only dropped into Xbox Game Pass last week, but it's already managed to rake in a huge amount of players in less than seven days. The developer Unbound Creations has reported over a colossal 150,000 players have dived into it since its release.
We know smaller games joining Xbox Game Pass tend to have a bigger launch, but it's great to see a figure put to those results. The team called it a "mind blowing result", and say they are "absolutely FLOORED by the reception" to their game. Undoubtedly, as time goes on more and more players will check out the game, so it seems Rain on Your Parade is going to be another successful Xbox Game Pass entry.
If you haven't dived into the game yet, we recommend checking it out. It's a really inventive and unique game where you control a cloud, causing as much havoc as possible. It even ties in a few notable pop culture references, such as The Office, and even a Metal Gear Solid inspired level. The game has been a surprising little treat so far.
Are you one of the 150,000 players who checked out Rain on Your Parade? Let us know in the comments below.
[source https]