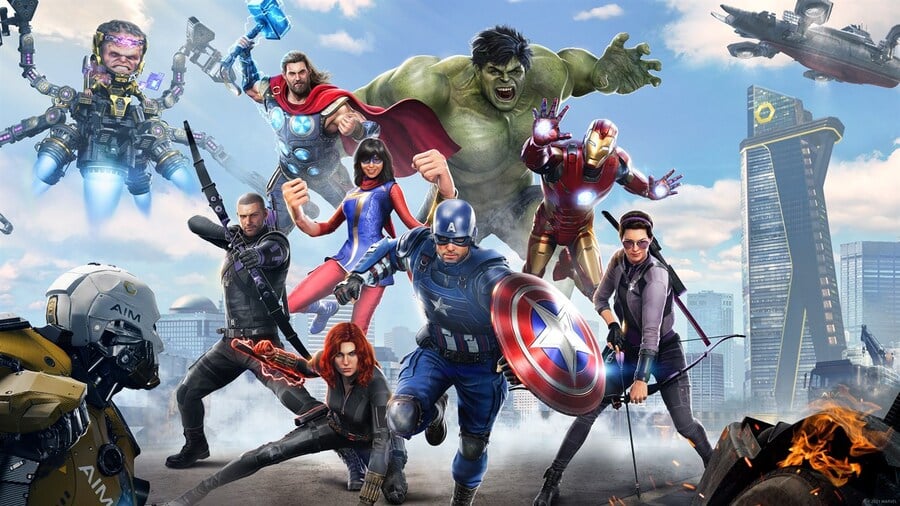 When Crystal Dynamics outlined the road map for Marvel's Avengers' upcoming months, it was said that the Marvel Cinematic Universe outfits would be making their way to the game as part of paid DLC. Now, it seems those designs have been revealed a bit prematurely, as an in-game glitch is claimed to have unveiled them.
The glitch saw the marketplace boast the iconic MCU outfits for players to purchase. While it has since been removed, many took to Twitter with screenshots of the attire, giving fans a sneak peek of what to expect when the full selection drops later this year.
Characters such as Iron Man, Captain America, and Hawkeye can be seen sporting their Avengers: Endgame outfits. Although, the character likeness still remains the same as the game's release, not embodying the likes of Robert Downey Jr. and Chris Evans. If you're looking to put a bit of Disney's interpretation of Marvel into your game, it doesn't look like it will be long before you can do so.
Outside of MCU character skins joining the fray, Black Panther is set to be introduced later this year with his very own expansion. While not much is known about the War for Wakanda expansion as of yet, it looks to introduce a whole new biome, which is one thing fans of the game have been clamouring for. Marvel's Avengers has a steep hill to climb, but hopefully additions such as these can keep the community involved.
Are you still playing Marvel's Avengers? Let us know in the comments below.
[source twitter.com]