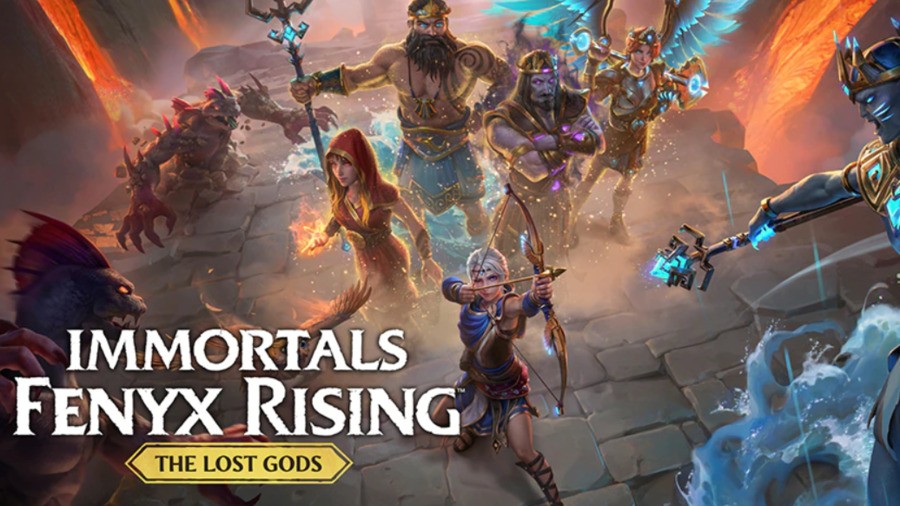 Ubisoft has been releasing expansions for Immortals Fenyx Rising pretty consistently since its release, and the next expansion, The Lost Gods, will be releasing later this week on April 22.
The third narrative DLC, and final part of the season pass, will differ from the main experience greatly. Unlike the main game, The Lost Gods adopts a "god's-eye perspective", essentially turning the game into an isometric view akin to the Diablo series. Combat will also be reworked in the DLC for a "a new, brawler-inspired combat system".
Yep, this sounds like Diablo to us.
You'll play as a new character known as Ash, who must venture out and reunite various gods such as Poseidon and Hades after a disagreement. It seems like a fun, little departure from the main game - especially with its new gameplay style.
"Unfolding entirely from an overhead, god's-eye perspective, the adventure centers on Ash, a new mortal champion following a series of catastrophic disasters.

Ash's mission is to travel to a new land, the Pyrite Island, to find and reunite the gods who left Olympos in a huff after a falling-out with Zeus. These "lost gods," including Poseidon and Hades, will all need to be convinced to return to the Pantheon and restore balance to the world. Naturally, there are plenty of monsters standing between them and Ash, which players can dispatch using a new, brawler-inspired combat system."
Last month saw the Myths of the Eastern Realm DLC, which also added a new character and world drenched in Chinese mythology to explore. Ubisoft has done a fantastic job supporting Immortals Fenyx Rising, an already fantastic game in its own right. As this marks the final piece of the season pass, it's unclear if any more content will make its way into the game, but we certainly hope so.
Will you be picking up The Lost Gods? Let us know in the comments below.
[source news.ubisoft.com]