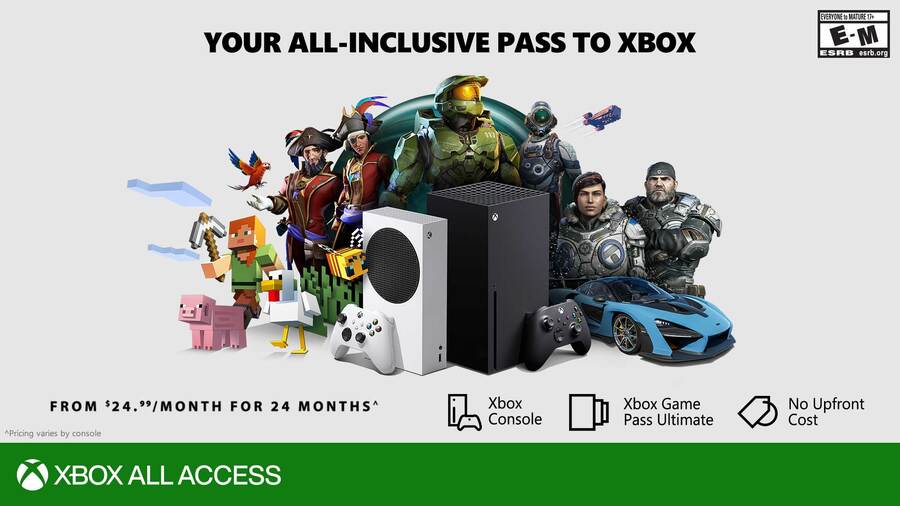 It's that time again! GameStop has announced today that it will have "sizable" stock of Xbox Series X consoles as soon as this Wednesday, April 21, but they will only be available through the Xbox All Access program.
The consoles will be released online beginning at 9am CT, as highlighted below:
If you're not aware, Xbox All Access is a system where you pay $34.99 per-month across two years with no upfront costs for the console, and you also get two years' worth of Xbox Game Pass Ultimate thrown in as well.
Best of luck if you're trying to get one, and let us know if you're successful down below!
What has your experience been like with Xbox All Access for the Series X? Let us know in the comments.
[source twitter.com]