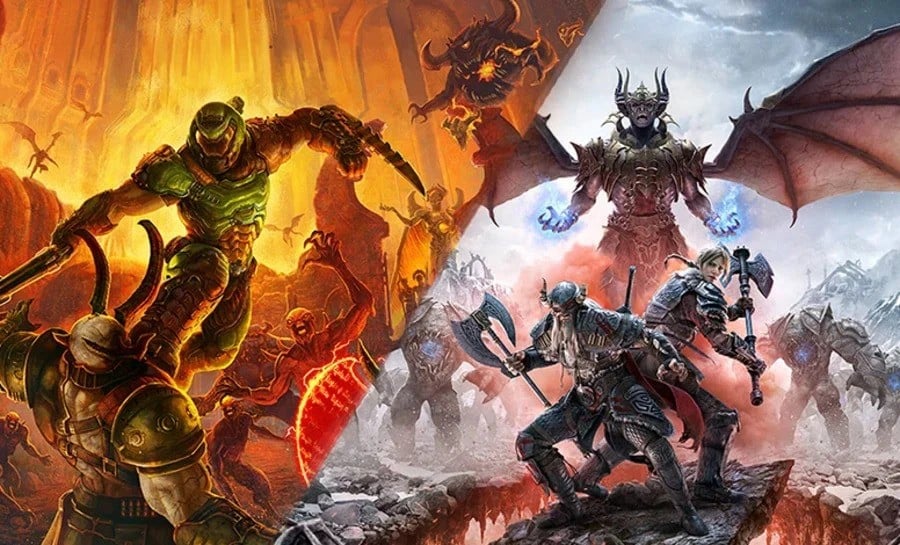 Update: It's an update of an update! Microsoft has confirmed today that the acquisition of Bethesda has officially gone through, providing new details in the process, but nothing has been said about a potential event this week.
That could still all change though, so we'll wait and see what happens over the next day-or-two.
---
Update: GamesBeat's Jeff Grubb has now reported that this event will indeed go ahead this Thursday, March 11th, and that it will take the form of a "video presentation" talking about what the acquisition means for Xbox fans.
As he's previously suggested, Grubb says that Microsoft is "unlikely to get into the specifics about Bethesda's upcoming projects" as well, but will "explain what the deal means for Xbox Game Pass subscribers."
We're assuming Microsoft will confirm this event later today, so stay tuned!
---
Original story: We've been hearing rumblings for the past week-or-so that Microsoft might be looking to hold an event to outline its acquisition of Bethesda's parent company ZeniMax Media in March, and it might take place this Thursday.
Reliable insider Jeff Grubb, who has talked about this event before, appears to have added it to his latest calendar on Twitter for March 11th, while Xbox UK has listed Thursday as "TBA" for this week's Xbox On livestreams.
Grubb has previously suggested that this event won't feature "any real game announcements or release dates," but will instead provide information on what the acquisition means, and also reveal games coming to Xbox Game Pass.
If a event is indeed planned for this Thursday, we're assuming we'll hear something official very soon...
What are your thoughts on this? Let us know down in the comments below.
[source venturebeat.com]