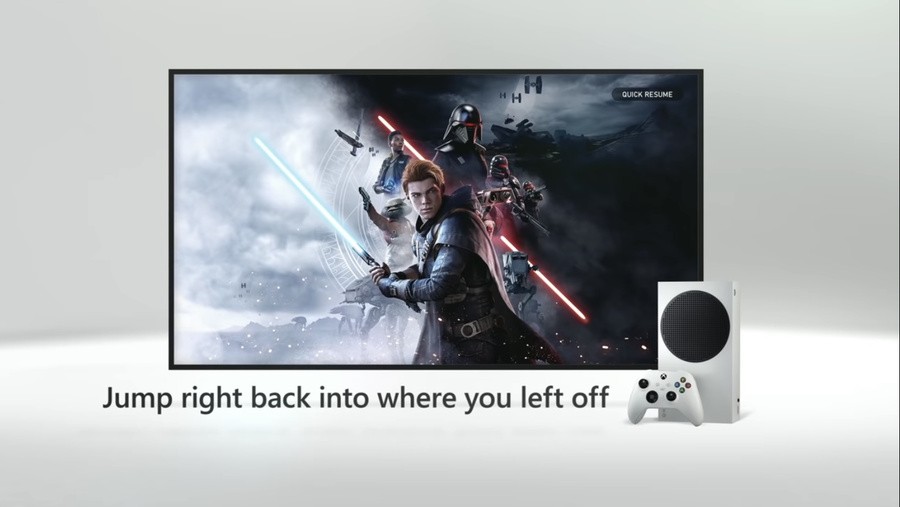 Ever since the release of the Xbox Series X and Xbox Series S this past November, there have been a lot of requests for Microsoft to improve the visibility about how the new Quick Resume feature actually works.
Microsoft has responded to this confirming that the team has received the feedback, and speaking as part of the Iron Lords Podcast earlier this week, Xbox Series X director of project management Jason Ronald elaborated further:
"As we've talked about, Quick Resume and kind of the user interface around it, is an area that we've had feedback on since launch. People want to understand a little bit better what's happening, they also want a little bit more control, especially for the power users."
Ronald went on to explain that the team is "actively" working on trying to find a solution for those who want more control over the Quick Resume experience, and that ultimately we can expect to see something later this year:
"So, that's feedback that we've taken on, the team is looking at various options. One of the challenges is, how do you bridge between somebody who is not, say, a power user and somebody that plays all the time? We don't want to overcomplicate it, but we've clearly heard the feedback... So we're actively working through various designs, and we'll probably have some stuff to share later this year."
Finally, Ronald also pointed out that being a part of the Xbox Insider program will be the best way to access these features first, and the feedback provided by Insiders "helps shape how the features actually land."
How are you finding Quick Resume on Xbox Series X/S? Let us know down in the comments.
[source youtube.com]