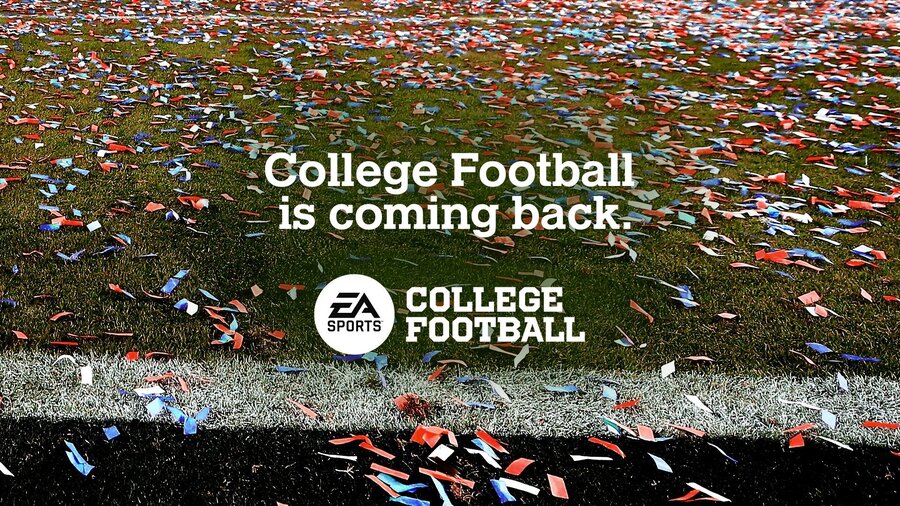 The announcement of a new EA Sports College Football game came as a huge surprise during the early part of February, but if you were hoping to see it in the near future, we've got some bad news to share.
According to internal documents acquired by Extra Points publisher Matt Brown, the game isn't currently expected to arrive until July of 2023, although plans could obviously change before then.
We don't know too much about EA Sports College Football as of yet, but it's expected to feature over 100 real teams with their stadiums, logos, uniforms and more, although player names will likely be fake.
Additionally, Notre Dame has confirmed that despite its interest in the new game, it won't be taking part at all "until such time as rules have been finalized governing the participation of our student-athletes."
Here's what EA had to say about the likeness issue in a statement to GamesIndustry.biz:
"While it's early in our return to College Football, we are committed to creating an authentic college football experience. We've said from the start that player name, image and likeness is not currently planned for the game. However, we are watching the developments in this area closely and are prepared to take steps to include players should that opportunity arise."
What are your thoughts on this potential release date? Let us know down below.
[source twitter.com, via gamesindustry.biz, pushsquare.com]