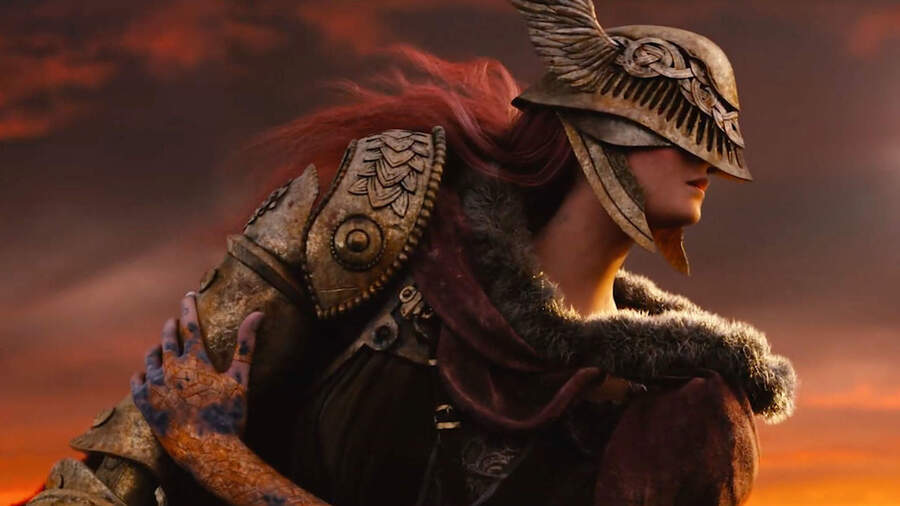 It was suggested late last week by industry insider Jeff Grubb that we might be getting more details about FromSoftware's Elden Ring soon, and now an official gameplay trailer appears to have leaked online.
VideoGamesChronicle suggests it's being circulated in online chatrooms under the name of 'Bandai Namco Confidential', and features a first look at actual gameplay, as described by VGC below:
'I can only imagine what drives you to seek the Elden Ring,' a narrator says in the trailer. 'I suppose you can't be talked into turning back. Very well then!

The gameplay footage then shows a montage of familiar Souls-style melee combat, boss battles against a fire-breathing dragon and a large, sword-wielding foe, and a glimpse at horseback combat in a large, open environment.
Unfortunately, according to VGC's sources, Elden Ring isn't expected to release in 2021 due to challenges brought upon by the COVID-19 pandemic, so we might be waiting until next year to get hands-on with it for ourselves.
In any case, hopefully we'll find out more official details very soon. Stay tuned!
Are you excited for Elden Ring? Let us know down in the comments below.
[source videogameschronicle.com]