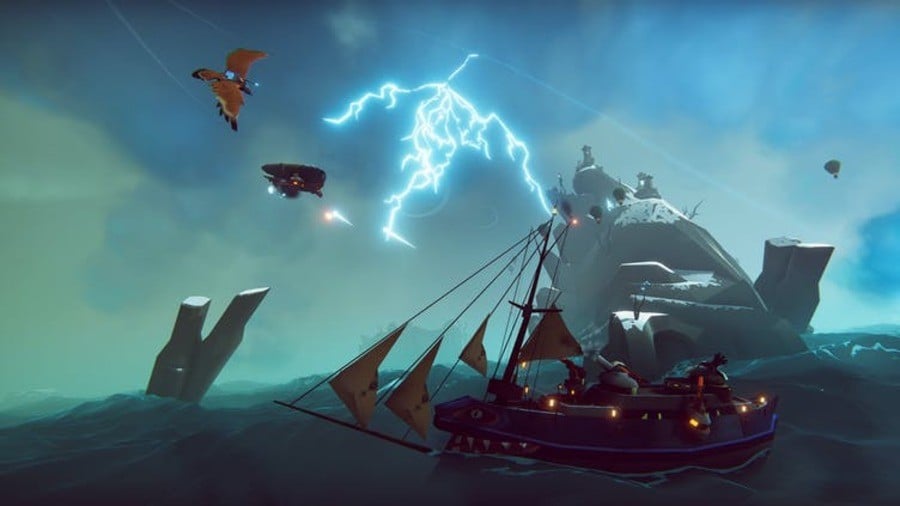 Welcome to the weekend! There's lots to keep us busy once again over the next couple of days, featuring a batch of new Xbox Game Pass titles highlighted by The Falconeer, two more Free Play Days titles including the recently released Puyo Puyo Tetris 2, and loads more great deals.
Here's what we're playing over the next couple of days:
Fraser Gilbert, News Editor
After a couple of weeks spending time with the flawed, but nevertheless enjoyable Werewolf: The Apocalypse - Earthblood, I'm switching things up this weekend by jumping into the new Xbox Game Pass addition, The Falconeer. I've had it on my radar ever since it launched this past November, and it looks excellent.
Elsewhere, I'm planning to play a bit of Fortnite again in pursuit of its various Mandalorian inspired cosmetics, and I've also been spending some time with my Xbox 360 in recent days, including with original Xbox games such as the incredible Burnout 3: Takedown and Pro Evolution Soccer 5.
Have a good weekend, folks!
Daniel Hollis, News Reporter
I started Assassin's Creed Valhalla last week and only just got to England, so I'll be spending this weekend finally experiencing the bulk of the game. The first ten hours were strictly set in Norway, which was draped in a blanket of snow. I'm looking forward to pillaging my way through England and it's lush, vibrant landscape.
As with every Friday night at the moment, I'll be jumping into some late night multiplayer fun with Halo: The Master Chief Collection. It's becoming a great tradition where me and a group of friends will catch-up and engage in some ferocious free-for-all battles for a few hours. Always a great way to end the week.
Have a great weekend, everyone!
Liam Doolan, News Reporter
This week I seem to have finally kicked the habit of playing a little bit of everything and achieving next to nothing. So this weekend, after an incredibly long break from it, I'll be settling down with Fable II via Xbox Game Pass. With a release date - or even details about the next Fable project, for that matter - nowhere in sight, I'm fairly confident I'll have ample amount of time to replay the second and third outings.
Apart from that, I'm returning to some Tecmo classics on my original Xbox. Yep, that's right - over the next few days I'll be making my way through Ninja Gaiden and Dead or Alive 3. While you can pick up Ninja Gaiden Black on the Xbox Store, unfortunately, it's not the same deal with DOA3. Oh, and if I get any extra time, I'll be sure to check out Indiana Jones and the Emperor's Tomb (one of the many Games with Gold titles this month).
Enjoy your weekend, everyone!
PJ O' Reilly, Freelance Contributor
Hello. This weekend I'm not sure how much time I'm realistically gonna be able to squeeze in on the Xbox front but, if I do somehow manage to find myself booting the old Series X up, I'll be continuing to make my way through what I've got left of the slightly disappointing The Medium - a game that's proving to be just a little too slow and clunky for my tastes - as well as dipping into The Falconeer, which I've have heard nothing but good things about from friends and folk on social media.
I've also rather foolishly redownloaded Dead Space 2 recently, one of my all-time favourite horror titles, so that may very well get a late-night spin at some point over the next few days too. Have a good weekend whatever you're doing or playing and stay safe out there.
Which Xbox games will you be playing this weekend? Let us know in the comments.