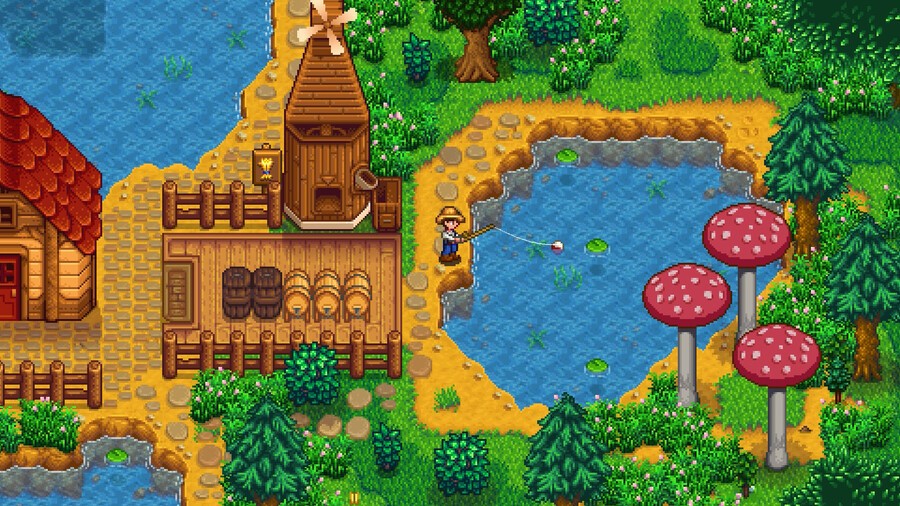 You might have missed it, but yesterday marked the fifth anniversary of the original release of Stardew Valley, which first landed on February 26th, 2016 for PC, before later being ported to other systems.
To celebrate, one-man creator ConcernedApe (real name Eric Barone) shared the milestone with fans on Twitter, leading to a whopping 150k+ likes, and according to him, he received more thank yous than he's ever received in his life.
The simulation RPG has been a massive success ever since that initial launch for PC, later arriving on Xbox One on December 14th of 2016, and even going on to be ported to Nintendo Switch, PS Vita and mobile devices.
Stardew Valley has transformed significantly over the years as well, and its latest (massive) update recently brought new locations, options and split screen co-op to the game on Xbox One. It's the gift that keeps on giving!
Do you play Stardew Valley? Give us your thoughts on it down in the comments.
[source twitter.com]