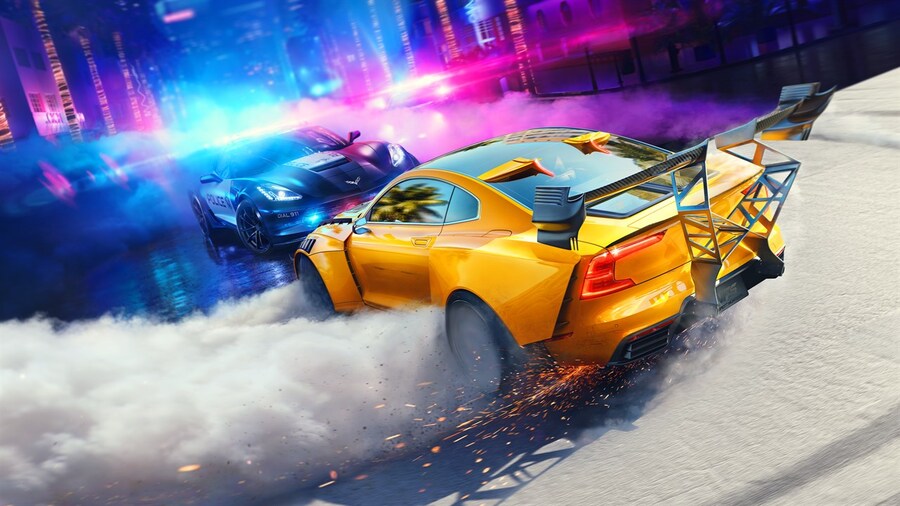 It's time for another round of Pick One! This week, to celebrate the recent arrival of Codemasters' Dirt 5 on Xbox Game Pass, we're taking a look at some of the best racing games available on Xbox Game Pass.
Let's take a look at what we're working with:
Assetto Corsa
This is not just a game. This is real sim racing. In collaboration with the most prestigious car manufacturers, Assetto Corsa ups the simulation stakes with a focus on pure driving realism, with pin-point accuracy across every aspect of the game. Includes legendary laser scanned tracks and official data augmented car physics.
Burnout Paradise Remastered (EA Play)
Welcome back to Paradise City! Make action your middle name as you rule the streets in Burnout™ Paradise Remastered! Tear it up in the ultimate driving playground, from hectic downtown avenues to the wild mountain roads. Relive the high-octane stunts and wanton destruction of one of the greatest arcade-driving games ever!
Dirt 5
Let Loose in DIRT 5 - the boldest off-road racing experience ever, with a star-studded Career, four-player split-screen, innovative online modes, livery editor and more. Blaze a trail on global tracks, covering gravel, ice, snow and sand, with cars ranging from rally icons, to trucks, to GT heroes.
F1 2019
F1® 2019, the official videogame, challenges you to defeat your rivals in the most ambitious F1® game in Codemasters' history. F1® 2019 features all the official teams, drivers and all 21 circuits from the season. This year sees the inclusion of F2™ with players able to compete in the 2018 season.
Forza Horizon 4
Dynamic seasons change everything at the world's greatest automotive festival. Go it alone or team up with others to explore beautiful and historic Britain in a shared open world. Collect, modify and drive over 450 cars. Race, stunt, create and explore – choose your own path to become a Horizon Superstar.
Forza Motorsport 7
Forza Motorsport 7 is where Racers, Drifters, Drag Racers, Tuners, and Creators come together in a community devoted to everything automotive. Drive the cars of your dreams, with more than 700 amazing vehicles to choose from. Challenge yourself across 30 famous destinations and 200 Tracks. Experience it all in gorgeous 60fps and native 4K resolution in HDR.
Hotshot Racing
Hotshot Racing is a blisteringly fast arcade-style racing game fusing drift handling, razor-sharp retro visuals and an incredible sense of speed to create an exhilarating driving experience.
Need For Speed Heat (EA Play)
Hustle by day and risk it all at night in Need for Speed™ Heat, a thrilling race experience that pits you against a city's rogue police force as you battle your way into street racing's elite.
Wreckfest
Wreckfest is jam-packed with upgrade and customization options. Whether you are preparing for your next demolition derby with reinforced bumpers, roll cages, side protectors and much more, or setting your car up for a banger race with engine performance parts like air filters, camshafts, fuel systems, etc., Wreckfest is shaping up to be the best combative motorsport game out there.
Let us know which of these Xbox Game Pass racers is your favourite below.