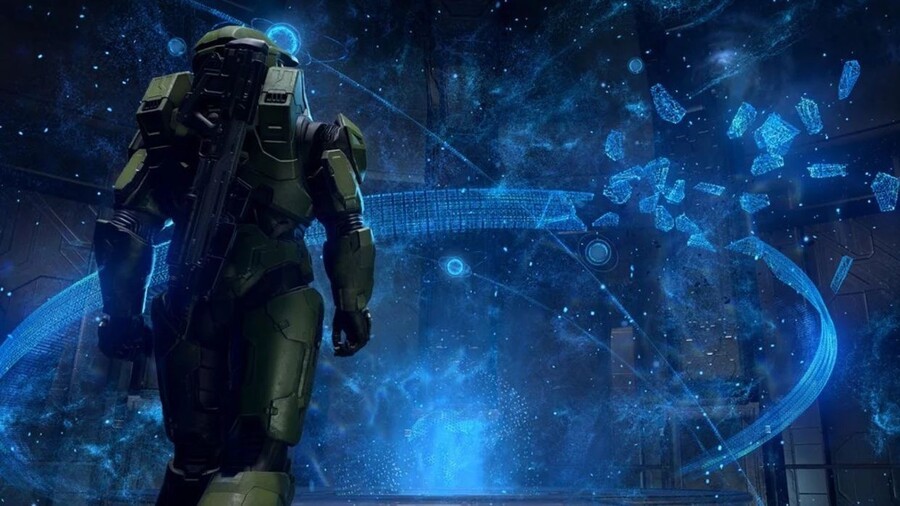 The February Halo Infinite update has been jam packed with content, and more news will be arriving over the coming months. But one of the most notable additions is a mysterious audio note, hidden within the blog post itself.
By clicking a link on the blog with the text "the stories to be found", readers are taken to a 46 second voice clip, which appears to be between Doctor Halsey and Master Chief, as another character tells the pair that 16 systems have been shut down. The conversation shifts to Halsey and Chief as they discuss Cortana, who has sent a message across the Galaxy that's directed against them. It's another nugget of news that Halo fans will no doubt lap up to piece together where the story is going.
The clip also came alongside an array of Halo Infinite news, including brand new gorgeous screenshots of the game, which show the visual upgrades since it's reveal last year, as well as more details about Chief's new grappling hook. It looks like Halo Infinite is on the right track and Fall 2021 can't come quick enough.
Are you excited for Halo Infinite? Let us know in the comments below.
[source content.halocdn.com, via halowaypoint.com, reddit.com]