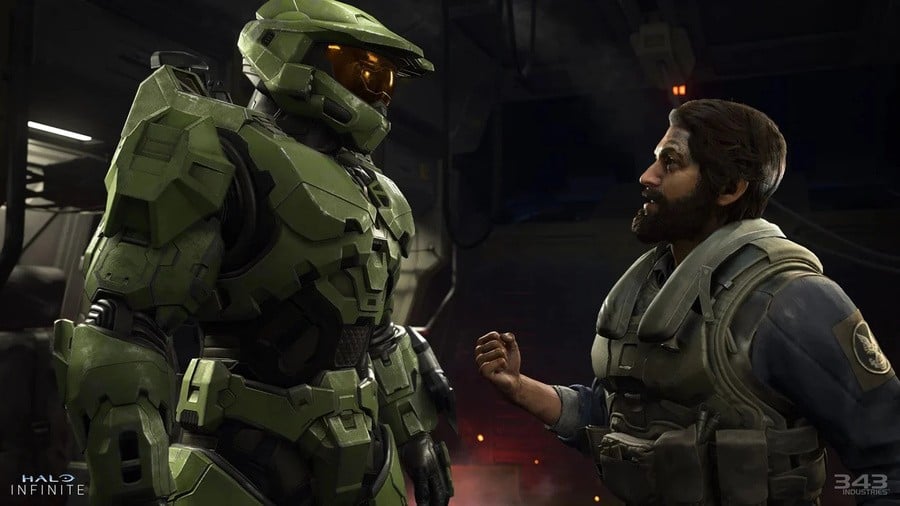 The majority of Xbox fans were at least a little bummed out when Halo Infinite was officially delayed until Fall 2021, but nevertheless we can expect to hear a lot more about the game in the coming weeks and months.
Taking to Reddit, 343 Industries employee Brian Jarrard recently sought to ease fans' concerns, promising monthly high level updates in 2021, with the next 'Inside Infinite' to arrive this week as well.
"We're committed to at least monthly high level updates and the next 'Inside Infinite' is coming out this week! This month we're talking with members of the sandbox team to share some insights into their vision for Halo Infinite and the work they're doing.

To manage expectations, this won't have world premier big screenshots or huge things like a date announce, but our goal is to offer our community more context and insights into our team and the game we're making while we're all awaiting the larger beats and full marketing machine later this year."
The most recent major news drop arrived back in early December when 343 unveiled some first look screenshots of Halo Infinite's multiplayer, as well as some news about how the game's rewards system will work.
As Jarrard noted, we're not expecting any breaking news style reveals or lengthy gameplay footage until at least until later in the year, but it'll be pleasing nonetheless to get more regular Halo Infinite progress updates in 2021.
Happy about these plans? Give us your thoughts down in the comments below.
[source reddit.com]