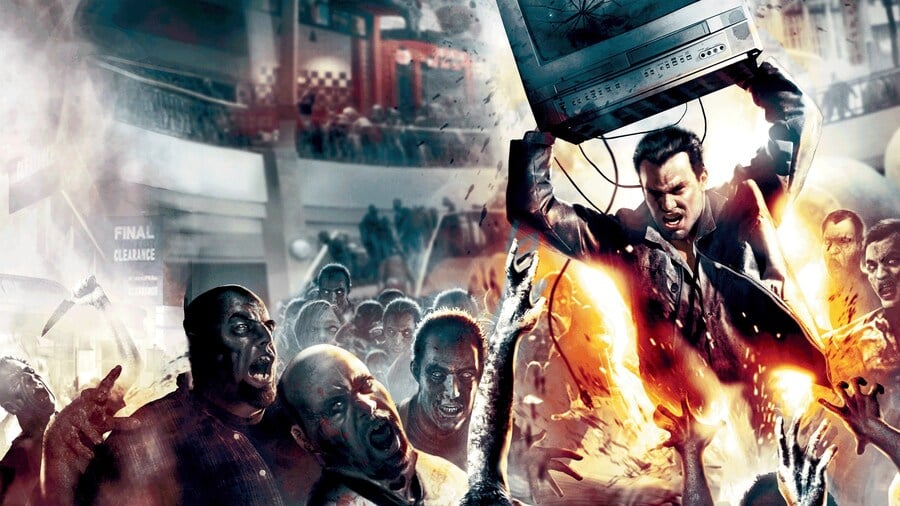 You can now begin downloading the second batch of January 2021's Xbox Live Games With Gold titles (one day early!), which are the remastered Xbox One game Dead Rising and original Xbox game Breakdown. Both titles are available right now from the Microsoft Store (links at the bottom of the page).
In addition to these, the Xbox 360 game Frontlines: Fuel of War is also showing as free to claim with your Xbox Live Gold membership for the next 17 days, although it hasn't been advertised for Games with Gold.
Here's what you can look forward to:
Dead Rising (January 16 - February 15)
Frank West, a freelance photojournalist on the hunt for the scoop of a lifetime, pursues a juicy lead to a small suburban town only to find that it is being overrun by zombies! He escapes to the local shopping mall thinking it will be a bastion of safety, but it turns out to be anything but. It's a true struggle to survive the endless stream of enemies, but with full reign over an entire shopping center, Frank can utilize anything to fight off the flesh-hungry mob and search for the truth behind the horrendous epidemic.
---
Breakdown (January 16 - 31):
Trapped inside a mysterious laboratory and unable to remember his past, Derrick Cole discovers his extraordinary powers, as he fights for survival against a determined military faction and a legion of seemingly invincible super-human warriors! Breakdown offers an exciting first-person action-adventure gaming experience by combining hand-to-hand combat and state-of-the-art weapons with an intense story line and incredible graphics. Embark on a thrilling and suspenseful search for the truth!
---
You can download both games from the following links over at the Microsoft Store:
Will you be downloading either of these games later today? Let us know in the comments.