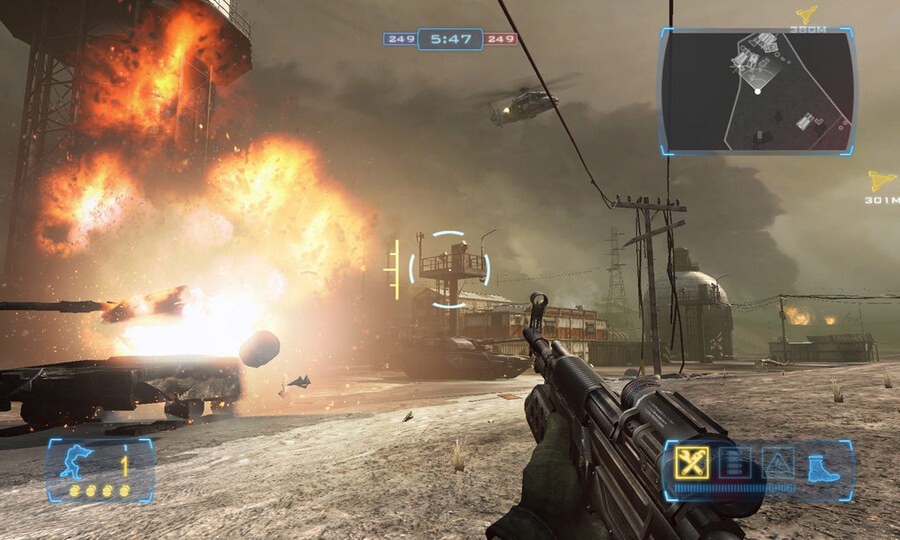 We've got a new set of games joining Xbox Games with Gold today, but one game that hasn't been advertised for the service but is still showing as free is Xbox 360 title Frontlines: Fuel of War.
If you're an Xbox Live member, you can grab the game right now from the Microsoft Store (either online or on console) for Xbox One, Xbox Series X and Xbox Series S, although it's not showing as free on the Xbox 360 marketplace.
It remains to be seen whether this is simply a glitch or it's an intended addition to the January 2021 Games with Gold lineup, but the Microsoft Store suggests it'll be 'free' for the next 17 days, so we'll have to wait and see.
Frontlines: Fuel of War is a military-themed infantry and vehicle based, open-world first person shooter. The newly formed Red Star Alliance, led by Russia and China, clash with Western Coalition (U.S. & the European Union) forces over increasing energy shortages. This sets the stage for a massive conventional apocalypse pitting the biggest military powers against each other as they try to defend their interests and support their collapsing economies.
Have you played this one before? Let us know your thoughts about it down in the comments.