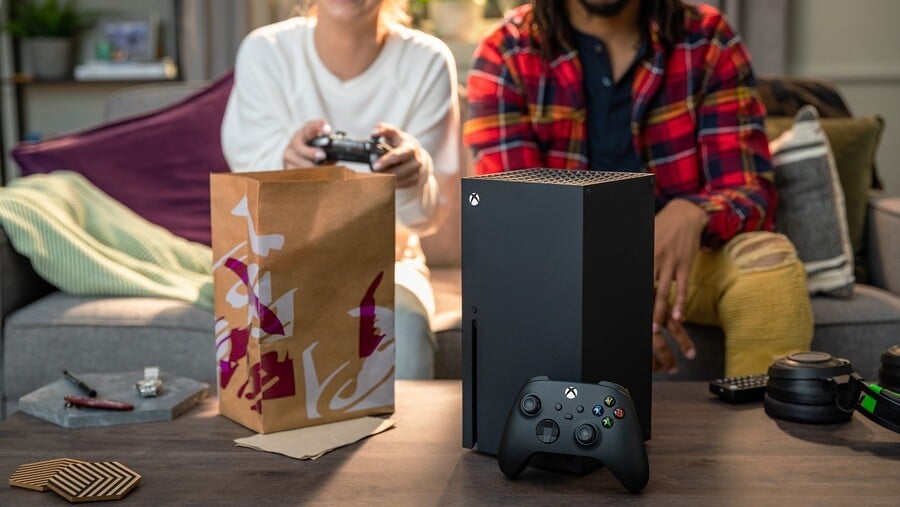 Remember that Taco Bell competition that took place in the US prior to the release of the Xbox Series X? It has now extended to Canada, where 165 Xbox Series X bundles will be given away in a competition lasting until February 28th.
To take part, all you need to do is purchase any 20 oz drink from Taco Bell, via UberEats or in-store, which will provide you with a code on the cup to enter online at the official Taco Bell Canada Xbox contest website. You're able to take part once per-day until the Feb 28th deadline, so there are plenty of chances to win!
According to the official rules, there will be one winner per participating Taco Bell location, and 165 potential winners from all eligible entries will be selected on or about March 16th, 2021.
Here's what Kat Garcia, director of brand marketing at Taco Bell Canada had to say in a press release:
"We know our fans crave an exhilarating gaming experience as much as they do our hottest menu items. That's why we're thrilled to bring our Xbox partnership to Canada, giving our Canadian fans the chance to get their hands on this highly sought after console."

Will you be taking part in the Taco Bell Canada Xbox Series X competition? Let us know in the comments.