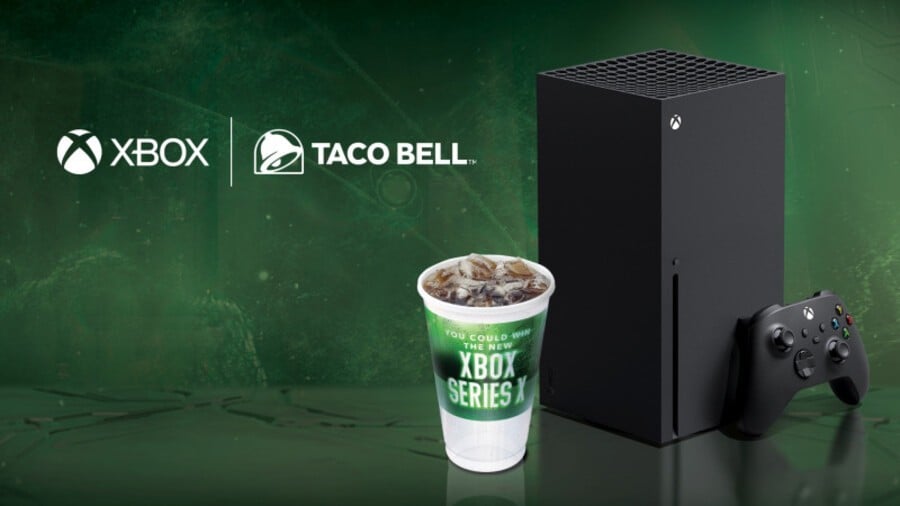 Remember that leaked Taco Bell promotion we shared a few days ago? It's officially arrived! Microsoft is teaming up with the company to give away multiple Xbox Series X consoles (U.S. only) before it launches on November 10th.
Beginning September 24, anyone who purchases a medium or large drink via the Taco Bell app or in-person will receive a code with a chance to win a new Xbox Series X bundle. You can play up to three times per day, and there will be a winner every 15 minutes (!) during the promotion.
In case you're wondering, the bundle features the Xbox Series X console itself, along with a new Xbox Wireless Controller and six months of membership to Xbox Game Pass Ultimate.
Finally, you can also get another chance at winning the Series X bundle by downloading the Taco Bell app and joining the new Taco Bell Rewards Beta program by September 13th. Those who have opted-in to receive emails will be able to register and gain access to be included in daily drawings from September 15th to September 21st.
Will you be trying to win an Xbox Series X with Taco Bell? Let us know in the comments below.
[source news.xbox.com]