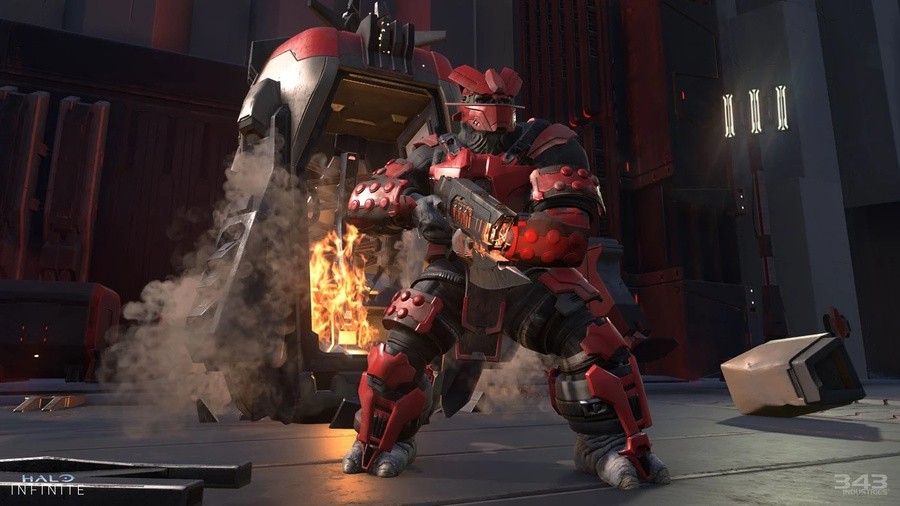 343 Industries unveiled its latest "Inside Infinite" roundup of news on the Halo Waypoint website last night, and as part of it, game foundation architect Daniele Giannetti made some interesting comments about optimisation.
Giannetti explained that he was particularly excited about rebuilding the engine multi-threading solution for the game, ensuring that consoles and PCs of all types should hopefully be able to run Halo Infinite optimally.
"Here's something that excites me as an engineering architect: for Halo Infinite, we rebuilt the engine multi-threading solution to ensure high execution efficiency across all platforms and PCs, instead of running optimally just on Xbox One.

We used this new system to transition the renderer to a massively parallel multi-threaded framework to support the increased cost of all our new rendering features and achieve high graphics efficiency on PC CPUs of various size as well as Xbox Series X/S and Xbox One X/S hardware. In practice, this means that we are doing our very best to make sure Halo Infinite runs optimally on any device you may choose to play on!"
These comments once again confirm 343 Industries is committed to developing an Xbox One version of Halo Infinite, despite calls from some fans to cancel the last-gen editions over fears of poor performance.
The entire Inside Infinite blog is a great read filled with tons of insider information about the Halo Infinite development process, so if you're keen to learn more, head over to the Halo Waypoint website.
Are you happy to see Halo Infinite still coming to Xbox One? Give us your thoughts down below.
[source halowaypoint.com]