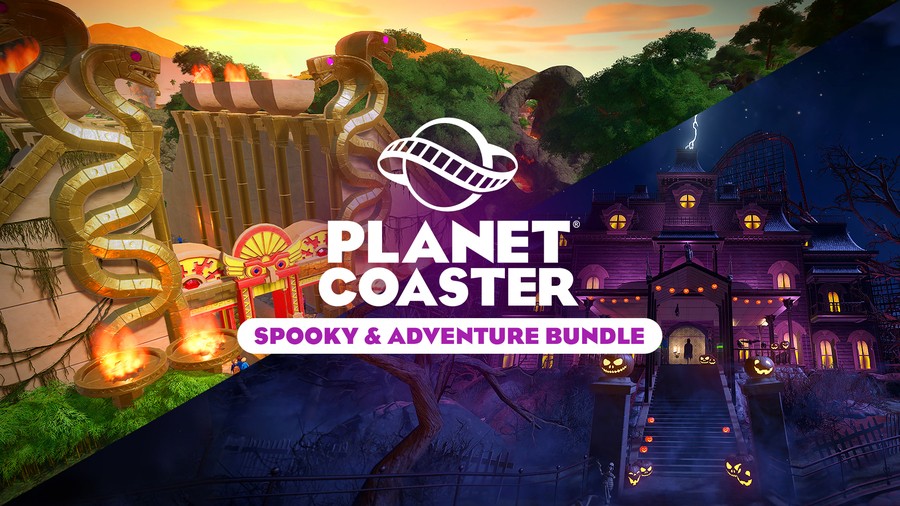 Planet Coaster: Console Edition may not have been the biggest launch title for the Xbox Series X|S, but its community has quickly been screaming out for new content which has finally been delivered.
A new bundle will release on December 10th known as the Spooky Pack and Adventure Pack. Priced at a bundle price of £11.99 or individually for £7.99, each pack will bring an assortment of new rides, scenery, blueprints, and more, according to the official forum post:
Five new rides – The Hoax, The Huntsman, Island Adventure, Land Ahoy, and Gold Fever!
550+ new scenery items – A combination of horror and adventure scenery, animatronics, foliage, and more!
2 entertainers – The delightfully haunting King Ghoster and confetti gun-wielding queen of the jungle Renee Feu!
150+ console exclusive blueprints - From glorious golden statues to fully animated haunted house rooms, create a new park in a jiffy with these premade items!
A plethora of new audio and sound effects – New music tracks, SFX, and more - all perfect for an adventurous walk through a haunted house, or a petrifying plunder into the depths of forgotten temple!
Along with the multitude of content, Planet Coaster: Console Edition players will also receive a patch to fix a selection of major bug fixes that have been reported since the game's launch. Planet Coaster has grown exponentially since its release on PC in 2016 and we're excited to see where the Xbox version takes us.
Will you be picking up the new Planet Coaster: Console Edition content? Let us know in the comments below.
[source forums.frontier.co.uk]