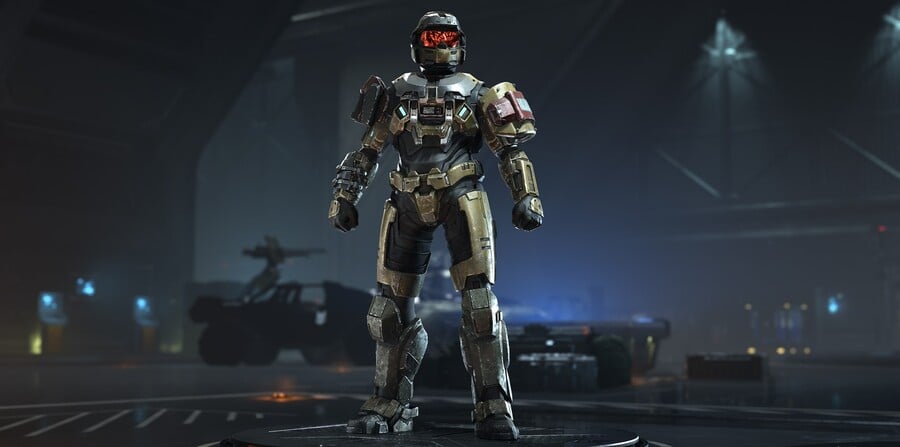 With Halo Infinite's massive update yesterday, details on many of the game's components were detailed, one being its absence of loot boxes and other premium rewards that deliver an unfair advantage to players.
When discussing the "principles and pillars" the team at 343 Industries wish to follow for Halo Infinite, one was titled "Unambiguous Value", meaning all rewards are clearly labelled and offer no advantages to players:
"If someone invests their time or money in the game, they should understand what they're getting and that it will be worth more than the investment. Examples of this in practice include no lootboxes, either through engagement or any premium route. And we're not selling power or giving an unfair advantage in-game via any route. "
Any in-game rewards will be strictly cosmetic-only as the developer only wants "great looking assets and ways to show that Spartan off", again reiterating that there will be no loot boxes in the game:
"Combined with our engagement pillar we want to be clear about how to earn rewards. Most of all, we want to bring the best set of cosmetic-only rewards to Halo. We want great looking assets and ways to show that Spartan off. We want players to get close to their Spartan and spend time swapping parts and pieces.  
It has been said before - and it's important to restate - no loot boxes, no randomness in rewards. "
It's great to know the team is focused on not offering empowered experiences to specific players. What's even greater is to hear about the amount of cosmetic rewards which will hopefully be as extensive as they were in Halo: Reach.
Are you happy with 343 Industries stance on pay-to-win elements? Let us know in the comments below
[source halowaypoint.com]