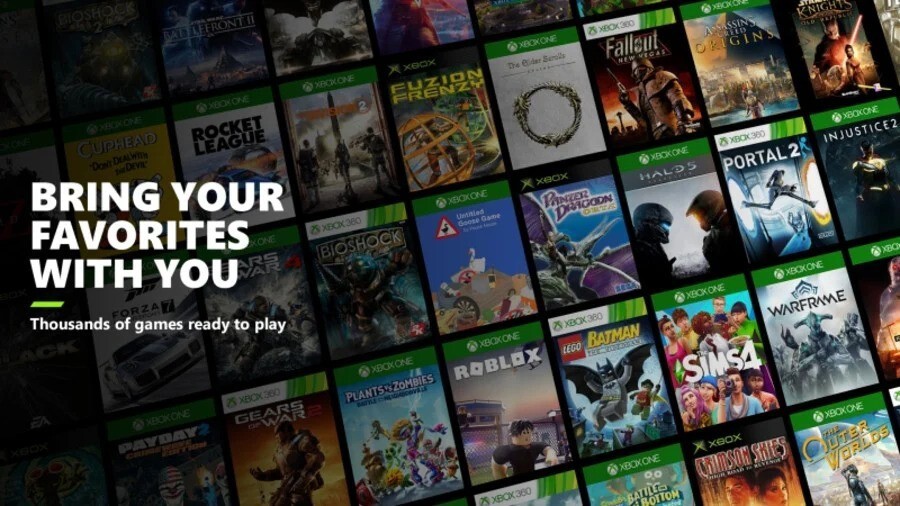 Backwards compatibility is undoubtedly one of the most impressive features of the Xbox One and Xbox Series X|S, providing access to thousands of games from across three generations of Xbox.
As great as it is, though, many fans have been pleading with Microsoft to add more original Xbox and Xbox 360 titles to the program ever since the new additions stopped back at E3 2019 in preparation for the Xbox Series X launch.
"After this week, we have no plans to add additional Original Xbox or Xbox 360 titles to the catalog on Xbox One, but we're excited to continue our work on Xbox compatibility across platforms and devices, which remains a top priority."
So, what's the latest word on new games for Xbox backwards compatibility? Back in May, Microsoft hinted that it was continuing to listen to feedback from fans on new additions to the program, despite the challenges involved.
"The team also continues to listen to feedback from the community on additional titles you would like to see added to the compatibility program. Resurrecting titles from history often presents a complex mix of technical and licensing challenges, but the team is committed to doing everything we can to continue to preserve our collective gaming legacy."
This was followed up in October by Xbox director of program management Jason Ronald, who provided more assurance by telling Game Informer the back compat program was "definitely something top of mind for us".
"It's definitely something that we're looking into, and I'll say 'Never say never'. But I will also say some of these games were designed before the idea of generational compatibility came into play. So, in some cases, we've run into some technical challenges, and in other cases, there's licensing challenges and whatnot. So, the team's definitely looking into it. I can't commit to anything here, but it's definitely something top of mind for us and something that we are investigating."
Those are the latest updates we have at the time of writing, so while new additions certainly aren't guaranteed, it sounds like there's at least cause to be hopeful for new backwards compatible games in the future. For now though, tell us which games you personally want to see added to the program for Xbox One and Xbox Series X|S down below.