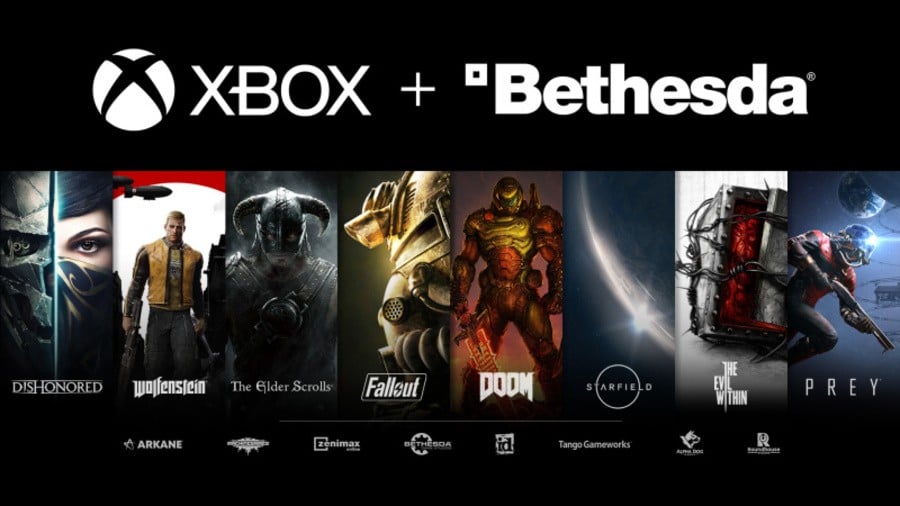 Microsoft has spoken again about the future of Bethesda games on the Xbox platform, revealing it wants to games "to be either first or better or best" on Xbox platforms.
Originally reported by VGC, Microsoft's chief financial officer Tim Stuart spoke during the Jefferies Interactive Entertainment conference last week about how the company wants upcoming Bethesda titles on Xbox "to show up the best", following the acquisition of the company back in September:
"What we'll do in the long run is we don't have intentions of just pulling all of Bethesda content out of Sony or Nintendo or otherwise. But what we want is we want that content, in the long run, to be either first or better or best or pick your differentiated experience, on our platforms. We will want Bethesda content to show up the best as — on our platforms."
Stuart continued on to state that one of the ways the company wishes to push Bethesda titles going forward is through Game Pass, and it plans on using the platform to usher players through the developer's library:
"Yes. That's not a point about being exclusive. That's not a point about we're being — adjusting timing or content or road map. But if you think about something like Game Pass, if it shows up best in Game Pass, that's what we want to see, and we want to drive our Game Pass subscriber base through that Bethesda pipeline."
He finished by reiterating that Microsoft is "not announcing pulling content from platforms one way or the other," but hinted that there will be a shift to a "first or better or best approach on [Xbox] platforms."
The company previously spoke about the concept of exclusivity on upcoming games and said it will decided based on "what makes the best sense". However, Xbox head Phil spencer also stated in another interview: "I don't have to go ship those games on any other platform other than the platforms that we support".
Are you excited for upcoming Bethesda games coming to Game Pass? Let us know in the comments below.
[source videogameschronicle.com, via seekingalpha.com]