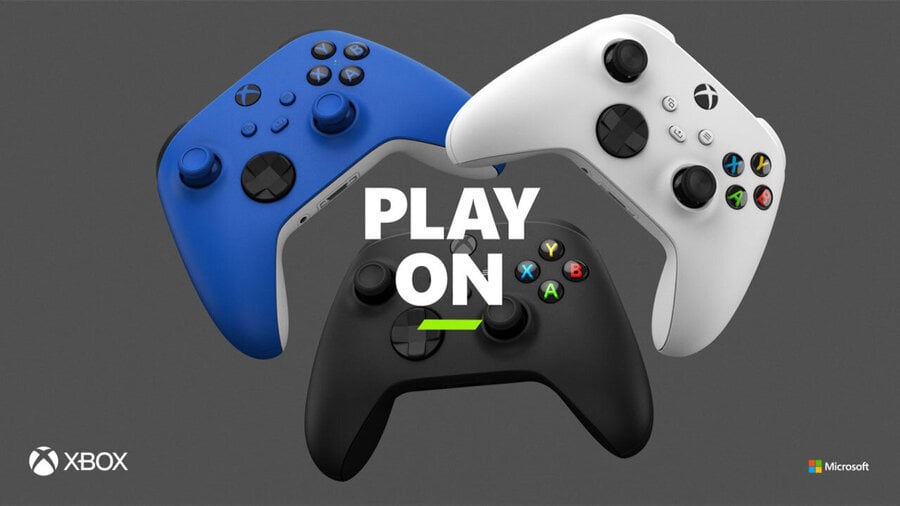 Microsoft kicked off its Black Friday offerings on Xbox with a huge 700+ game sale last week, and it's also providing discounts on a range of accessories - including Xbox Series X controllers - over the next few days.
Notably, you can save up to £10 on Xbox Series controllers in the UK, and up to $20 in the US. There are also a whole range of additional controllers on sale at the Microsoft Store including the Xbox Adaptive Controller.
"This holiday, we have a new lineup of Xbox Wireless Controllers, giving you more options than ever to customize how you play. Available Sunday, Nov. 22 – Monday, Nov. 30 at the Microsoft Store and participating retailers, get up to $20 off select Xbox controllers including the new Carbon Black, Robot White, and Shock Blue, starting at $39.99."
Xbox Series X Controllers Black Friday 2020 (US)
Xbox Series X Controllers Black Friday 2020 (UK)
In addition to these, Microsoft is also offering discounts of up to 40% off on Xbox Game Pass Ultimate from November 22nd to November 30th (possibly US only), so now is a particularly good time to top up your subscription!
Picking up a new Series X controller for Black Friday 2020? Let us know in the comments below.