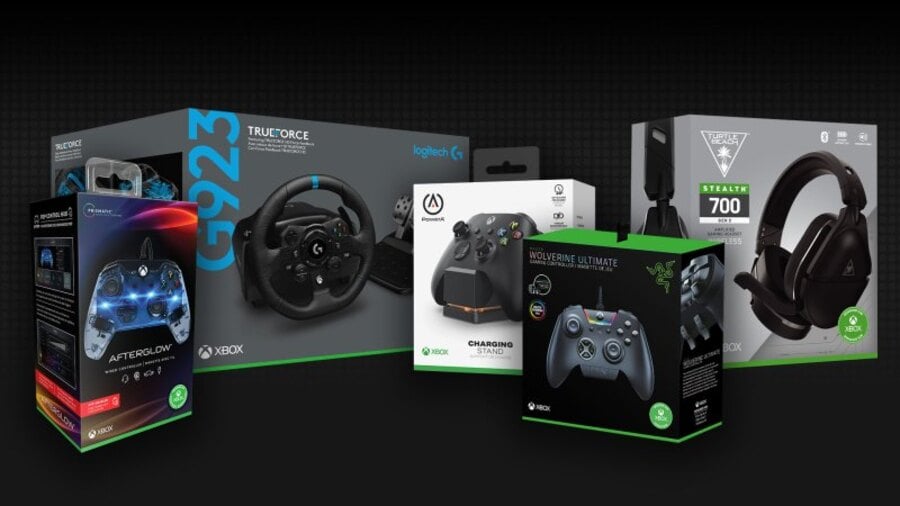 It hasn't actually been very long at all since Microsoft explained how accessories will work on the Xbox Series X, but now that the Xbox Series S has also been revealed, let's take another look at how you can use old and new accessories on your brand-new, next-gen Xbox console this Holiday.
First off, we'll address the most important question on most people's minds - can you still use your old Xbox One controllers, headsets and more on Xbox Series S/X? For the most part, the answer is yes.
Microsoft says that any officially licensed Xbox One accessory that connects to your console wired or wirelessly via USB will work on Xbox Series X, and any headset that connects via your Xbox Wireless Controller's 3.5mm port (the headphone port at the bottom) will also be supported. Great news!
Better yet, Xbox One and Xbox Series S/X controllers will actually be cross-compatible, meaning that if you want to use your brand-new next-gen controller (the one that comes in the box) with your old Xbox One, you can still do that! And of course, you can use your Xbox One controller on your new Xbox Series S/X as well.
So, what about the rest of your accessories? That's where it becomes a bit more of a grey area, but Microsoft says that some gaming headsets that utilise an optical cable will just require a firmware update to support game and chat audio over USB on Xbox Series X - such as some of Astro Gaming's headsets.
The company explains that soundbars and headsets that don't receive headsets "may be connected directly to your televisions optical port", but that's all we know about those for now. The Xbox Series S/X don't contain ports for the Xbox One Kinect either, so we're assuming it won't work on next-gen systems.
Here's a bit more of what Microsoft has to say about cross-compatibility:
"If you have a favorite Xbox One accessory, like a SteelSeries headset that fits just right or a Thrustmaster Wheel you want to put more mileage on, you're in luck! Designed for Xbox is working hard with our partners to ensure continuous compatibility across as many products as possible."
And finally, Microsoft is also working with over 34 gaming brands around the world in developing accessories for Xbox, and has recently announced new partnerships with the likes of Bang & Olufsen, Nacon, Honeycomb Aeronautical and Cable Matters, so there's plenty of good stuff to come.
You'll be able to identify officially licensed products via a 'Designed for Xbox' badge when you buy an accessory, ensuring it provides "the best possible experience while gaming on your Xbox console, regardless of generation", and Microsoft says it will continue to expand its offerings in the future with "innovative products and experiences."
Do you have any other questions for us about accessory compatibility on Xbox Series S/X? Ask us below.