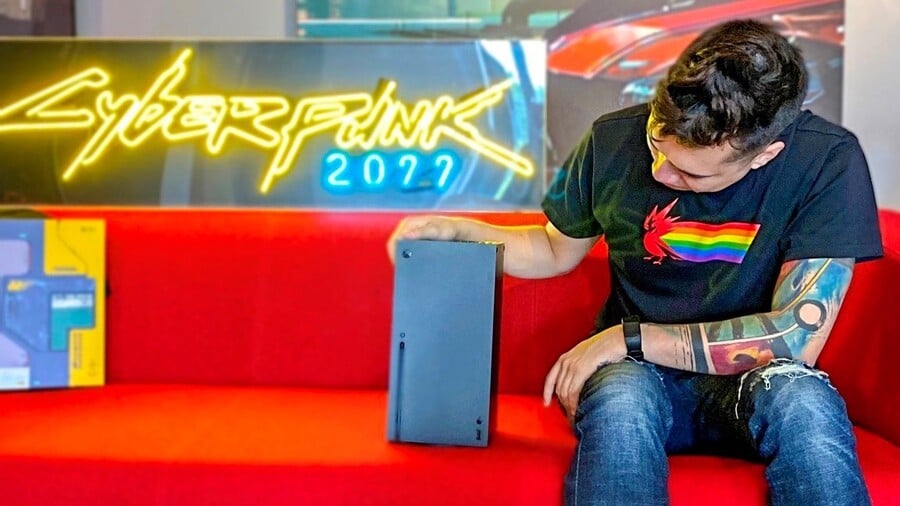 The Xbox Series X (or at least a prototype of the system) has begun to service in various YouTube and social media footage recently, and now the Cyberpunk 2077 dev team has also been showing it off!
The studio shared images (and video) of Senior Level Designer Miles Tost getting hands-on with an "exclusive sneak-peek unit" over the weekend, which Miles reportedly stated was smaller than he expected:
If you want to check out more in-person glimpses of the Xbox Series X, Microsoft Marketing Communications & Social Lead Maxi Gräff also recently showed it off on Twitter, celebrating the Series X console winning a "Most Wanted Tech" award as part of Gamescom 2020.
As for Cyberpunk 2077, you'll be able to play the game via backwards compatibility on Xbox Series X when the game releases on the 19th of November, which will reportedly "look better than on current-gen." The team has also confirmed that it's working on a free, "more robust update" to enhance the game's visuals for next-gen down the line.
Are you even more excited for the Xbox Series X after seeing this? Let us know in the comments!