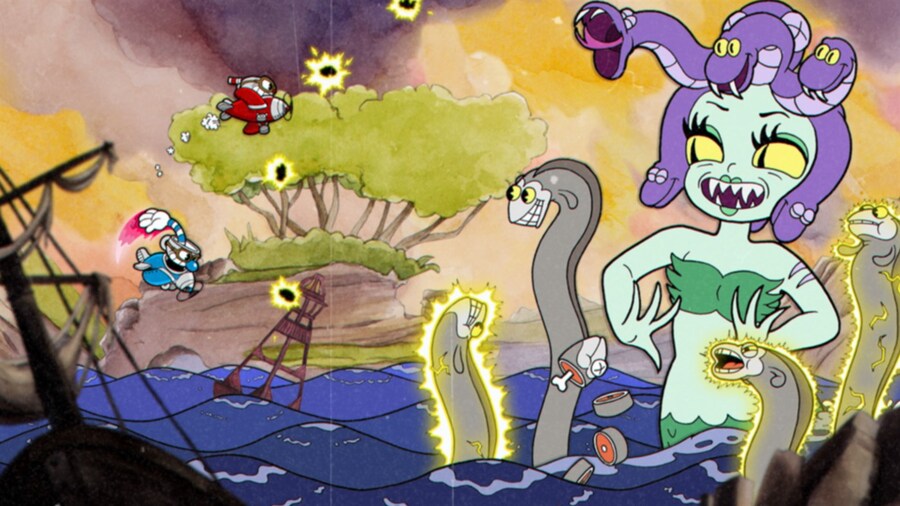 The weekend starts here! As usual, there are plenty of Xbox deals to take advantage of over the next few days. Three games are available to try with Xbox Live Free Play Days, and there's a massive Deals Unlocked Sale currently ongoing at the Microsoft Store. Here's what we're playing over the next couple of days:
Fraser Gilbert, News Editor
I've been in two minds about buying Sonic Forces ever since it released back in 2017, but now that it's free with Xbox Live Free Play Days this weekend, I'll definitely be checking it out. I've also started playing the new UEFA Euro 2020 free update in eFootball PES 2020, and it's proving a really enjoyable way to get my football fix!
And of course, there's the huge Xbox Deals Unlocked Sale to consider. I've got a lot of games on my wishlist, but it remains to be seen what I'll commit to. I'm thinking I'll probably pick up Crash Bandicoot N. Sane Trilogy and an Assassin's Creed game... but which one?! There are far too many to choose from!
Liam Doolan, News Reporter
One game that I've been thinking about playing for some time now is Obsidian's latest release, The Outer Worlds. It's just been launched on a certain hybrid platform this week, so I figured now would be the perfect time to try it out (without having to pay for it...well, kind of) on Xbox Game Pass. I've heard it's similar to Fallout: New Vegas - another Obsidian-made game. If that is the case, I'm sure I'm in for quite an adventure.
Another game I've been eyeing off on Xbox for a while now is Cuphead. With the huge Xbox sale currently happening, I think now is the time to jump into this punishing run 'n gun platformer and experience the delightful madness it has to offer. Happy weekend, everyone!
PJ O'Reilly, Contributing Writer
Hello. This weekend I'm continuing my extremely slow, episodic playthrough of Alan Wake. I'm almost done with it now and have enjoyed it immensely, it's actually aged really well for the most part and has been thoroughly, cheesily entertaining all the way.
Elsewhere my son and I have become somewhat addicted to the excellent Minecraft Dungeons, we rinsed the entire thing a few times over now but his appetite for hacking and slashing his way through creepers and zombies in search of even better loot has yet to be sated, it seems.
I've also just picked up Divinity Original Sin 2 in the current sales, a game I already own on PC, PS4 and Switch but I just had to have it again, it's that good, an absolute all-timer. Hope everyone is doing ok, have a good weekend and stay safe out there!
Which Xbox games will you be playing this weekend? Let us know in the comments.