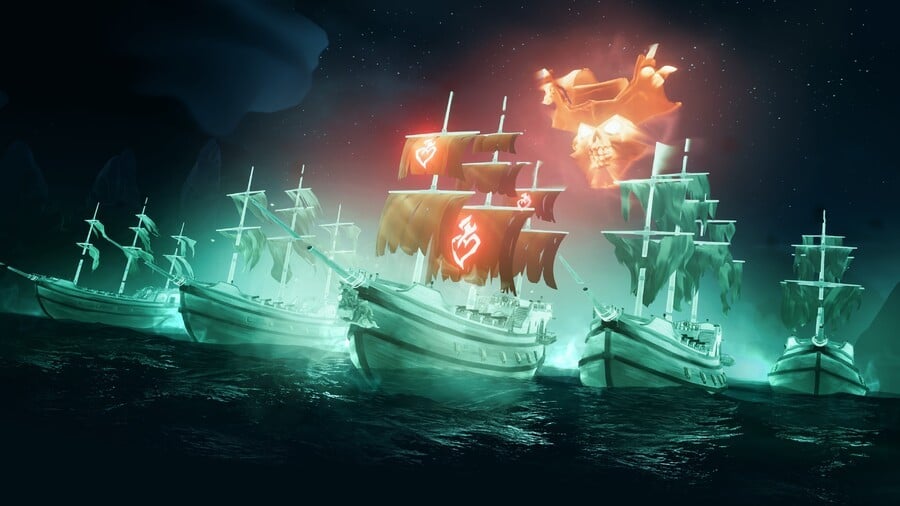 Sea of Thieves' latest monthly update is called Haunted Shores, and it's now available to download!
The update brings an all-new enemy type called Ghost Ships to the game for the first time, packing Phantom and Wraith Cannonballs that are "as unnerving as they are powerful." These Ghost Ships are a permanent addition to the game, providing a new way to gain gold and reputation with the Order of Souls.
Elsewhere, there are improvements to the shanty system, a new playlist of Bounties, a Blighted Ship Set in the Pirate Emporium for fans of State of Decay, and much more.
The free Haunted Shores update is available for all players right now on Xbox One, Windows 10 PC and Steam, and is also included at no extra charge for Xbox Game Pass subscribers.
Nothing stays dead on the Sea of Thieves, especially when the likes of Captain Flameheart are hell-bent on power and destruction. With his dark powers growing, Flameheart now summons the damned souls of lost ships to pursue his goals and regain supremacy of the seas.
Have you tried out the Haunted Shores update yet? Let us know what you think of it in the comments.
[source news.xbox.com]