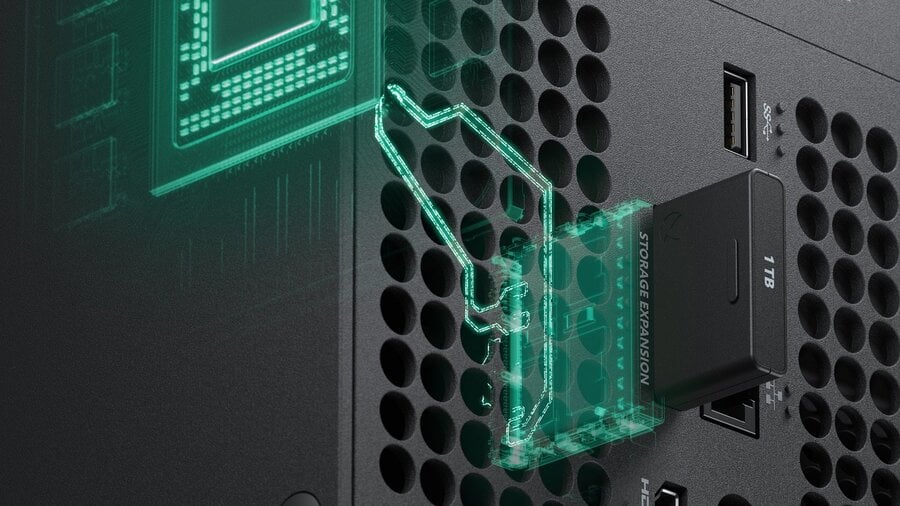 Moon Studios Game Director Thomas Mahler has been discussing both the Xbox Series X and PS5 in a recent discussion on Resetera, focusing on the differences between their two solid state drives.
As part of this, he noted that he felt the Xbox Series X could render games at 4K more regularly and/or at better framerates, while the PS5 might load games faster due its speedier SSD tech.
However, he felt the internal SSD sizes of both systems - 1TB on Xbox Series X and 825GB on PS5 - were "just too small" to accommodate modern day games with increasingly large file sizes:
"Btw, one thing that'll suck for all of us is that 1TB is just too small nowadays, so prepare for housekeeping a lot more, at least until new console iterations appear with larger SSDs. The recent Call of Duty weighed in at like 170gb... So I doubt you'll be able to have more than 10-15 games or so simultaneously on your machine. Meh."
Fortunately, the Xbox Series X won't just be limited to 1TB. As you can see in the image above, Microsoft will be offering a 1TB Seagate Storage Expansion Card that matches the internal performance, allowing you to store more next-gen games. That said, we don't yet know how expensive this will be.
You'll also be able to store (but not play) next-gen games on an external USB hard drive, while all your backwards compatible Xbox One, Xbox 360 and original Xbox games will still work off a USB HDD as usual.
Do you think an internal 1TB SSD is too small for the Xbox Series X? Share your thoughts in the comments.
[source resetera.com]