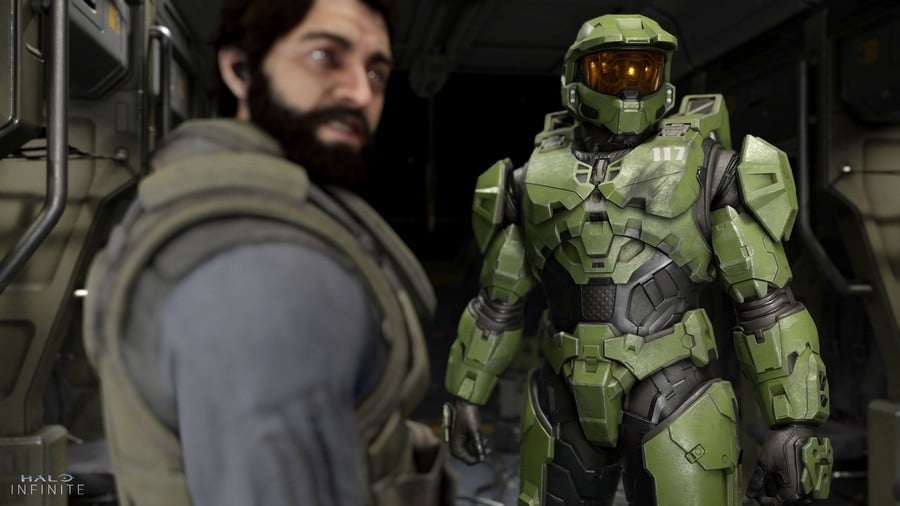 Halo Infinite is surely one of the most highly-anticipated launch titles in Xbox history, so it's no surprise to learn that an official art book is in the works. You can now pre-order The Art of Halo Infinite from Amazon US for $39.99, which currently has a release date of December 29, 2020.
We say "currently," because it's written in big, bold letters that the release date is subject to change. The website hasn't unveiled a cover for the book yet either, so we haven't got any new images to share.
Still, if you're interested in purchasing the book, there's a helpful blurb going into detail about what to expect, including titbits of information on the game itself. And if you're still waiting to learn more about Halo Infinite in general, 343 Industries has confirmed the game will be in attendance at Microsoft's Xbox 20/20 event in July.
343 Industries have given Dark Horse access to the art and artists who've brought Halo Infinite to vibrant, vivid life. It's all here in unparalleled detail, the heroes you've grown to love--the Master Chief, the brave soldiers of the UNSC, as well as the weapons, vehicles, villains and vistas--and of course, the eponymous and magnificent environments of Halo itself.
Will you be pre-ordering The Art of Halo Infinite? Let us know in the comments.
[source amazon.com, via twitter.com]