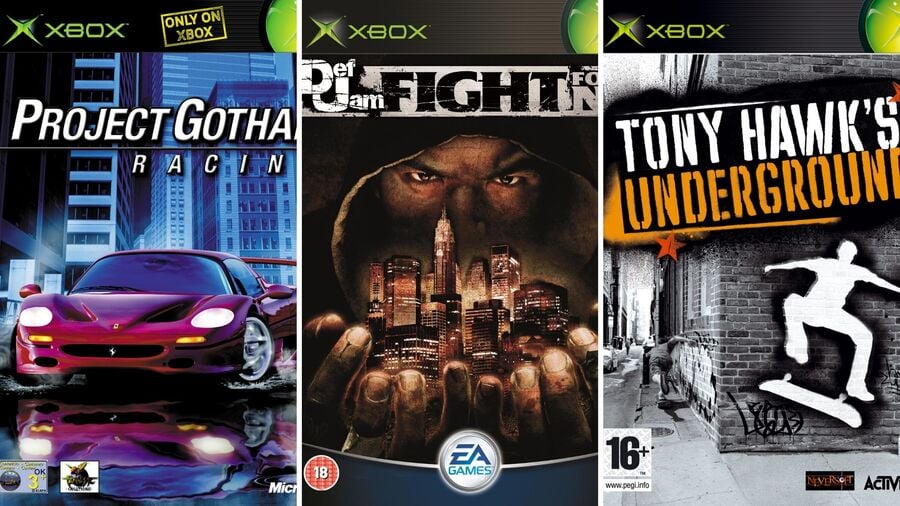 We had a great response to the first Pick One challenge we did here at Pure Xbox, so we're doing it again! This time, we're still focusing on original Xbox titles, but we've picked three more games to choose from. So, here's what we want to know - which of the following games would you remaster? Remember, you can only pick one!
Let's take a look at what we're working with:
Project Gotham Racing (2001)
The first Project Gotham Racing was a launch title for the original Xbox back in November of 2001, and was the successor to the critically-acclaimed Metropolis Street Racer on the Sega Dreamcast. It quickly proved popular, and went on to spawn another three sequels on Xbox/Xbox 360.
Def Jam: Fight For NY (2004)
2003's Def Jam Vendetta was highly popular for the original Xbox, combining hip-hop with pro wrestling while utilising the popular AKI wrestling game engine. Def Jam: Fight for NY proved even more successful a year later, featuring a new fighting engine and over 60 playable characters.
Tony Hawk's Underground (2003)
The first Tony Hawk's Underground was a major departure for the series, introducing a fully-fledged story mode alongside new features such as the ability to get off your board. It's one of the most popular games in the series, and is seen by some as the best Tony Hawk game of all time.
Let us know which of these games you'd remaster in the poll, and explain why in the comments below.