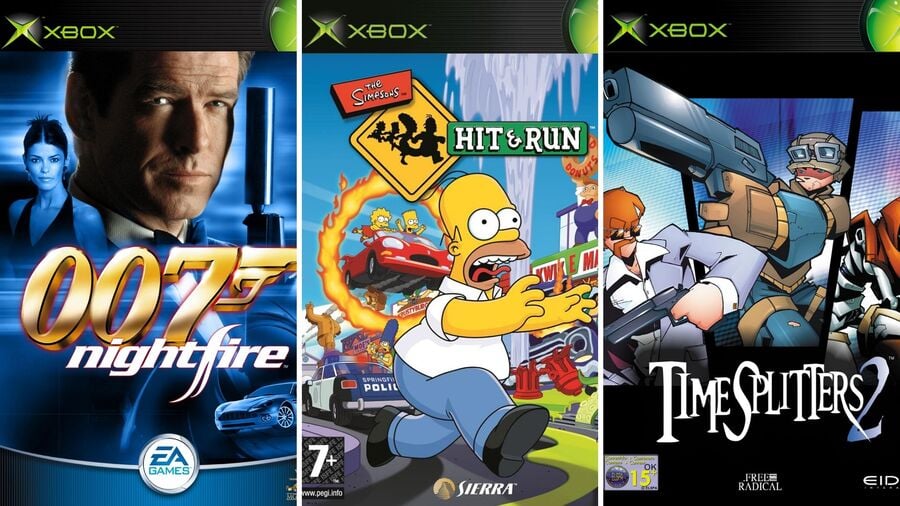 We've seen some fantastic remasters on Xbox One over the past few years, but there are still plenty of original Xbox games we've love to get a visual overhaul. And so, we're passing it over to the Pure Xbox community - in an ideal world, which one of the following games would get a remaster?
Let's take a look at what we're working with:
James Bond 007: Nightfire (2002)
Nightfire was released back in November 2002 for the original Xbox, and quickly proved popular due to its varied and enjoyable single-player campaign, as well as its memorable multiplayer. Remember how great the snowy Skyrail map was for Capture the Flag? Good times!
---
The Simpsons: Hit & Run (2003)
Yes, there was a time when they actually made Xbox Simpsons games! There were a whole bunch of them in the 2000s, and The Simpsons: Hit & Run has proved arguably the most popular Simpsons game of all time, with fans still clamouring for a remaster to this day.
---
TimeSplitters 2 (2002)
It's been fifteen long years since TimeSplitters last appeared on Xbox, and 18 years since the release of TimeSplitters 2. Its single-player and local multiplayer were a blast back in the early 2000s, so we're really hopeful TimeSplitters 4 will eventually see the light of day.
---
Let us know which of these games you'd remaster in the poll, and explain why in the comments below.