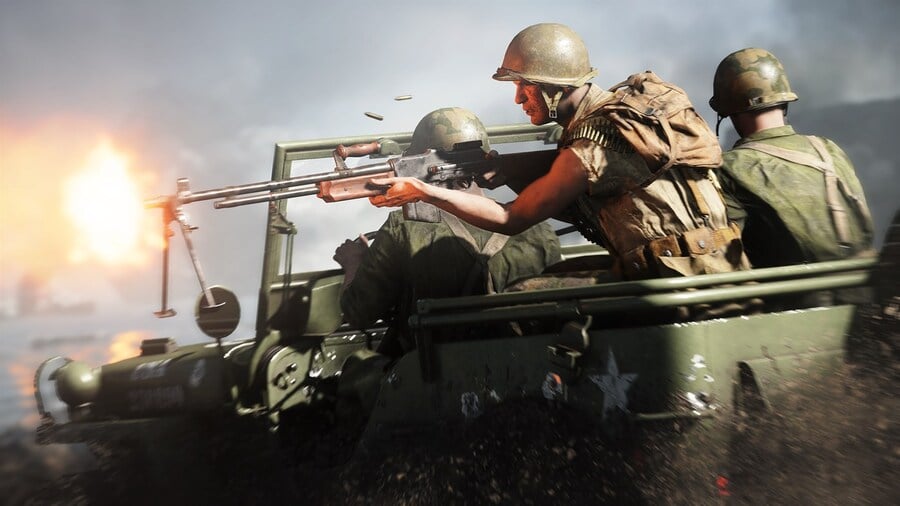 Just last week, EA and developer DICE noted that Battlefield V was to receive its final new content update later this summer, and now EA has confirmed the next entry in the Battlefield series will be arriving next year. And based on past comments, we're pretty sure it's coming to Xbox Series X as well.
We already knew the next Battlefield was slated for a 2021 or 2022 release, but in a statement released to media yesterday, EA and DICE assured players that support for Battlefield V would continue, and confirmed that 2021 is now the target for the next game in the franchise:
"Longer term, the studio is focused on the future of Battlefield that we'll be bringing to players in 2021."
Nothing has been said about which exact platforms the game will be coming to, but Xbox Series X is surely a nailed-on bet, especially as EA CFO Blake Jorgensen commented back in 2019 that the game would be "targeting new innovation that will be enabled by next-gen platforms" (thanks VGC).
Of course, Battlefield V isn't the only EA and DICE game that has been slated to receive its final update recently. It's also been confirmed that Star Wars Battlefront II is now "complete" after receiving a total of 25 free content updates, although again, support will continue for the game for the foreseeable future.
Are you looking forward to playing Battlefield on Xbox Series X? Let us know in the comments.
[source videogameschronicle.com, via videogameschronicle.com]