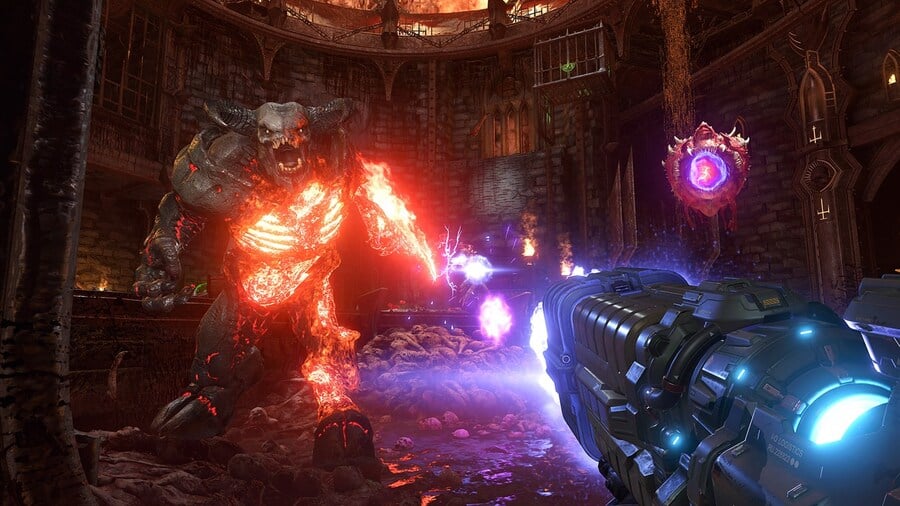 Following its release last Friday (even earlier in some places), DOOM Eternal shattered its franchise record over the weekend, racking up double the launch revenue of the 2016 reboot. Bethesda announced this in a press release earlier today, but didn't provide sales figures.
It was also noted that on PC, the game has done incredibly well too. It was the best-selling game on the entire Steam platform throughout release week, and achieved over 100,000 concurrent players. As noted by VG247, that's over twice as high as DOOM 2016's peak at 44,217.
We reviewed the game last week and called it "one of the best first-person shooters ever made," giving praise to its campaign, soundtrack, visuals and more. Do you agree? Let us know if you picked up DOOM Eternal over the weekend and how you're getting on with it in the comments below.
[source vg247.com, via pushsquare.com, gematsu.com]