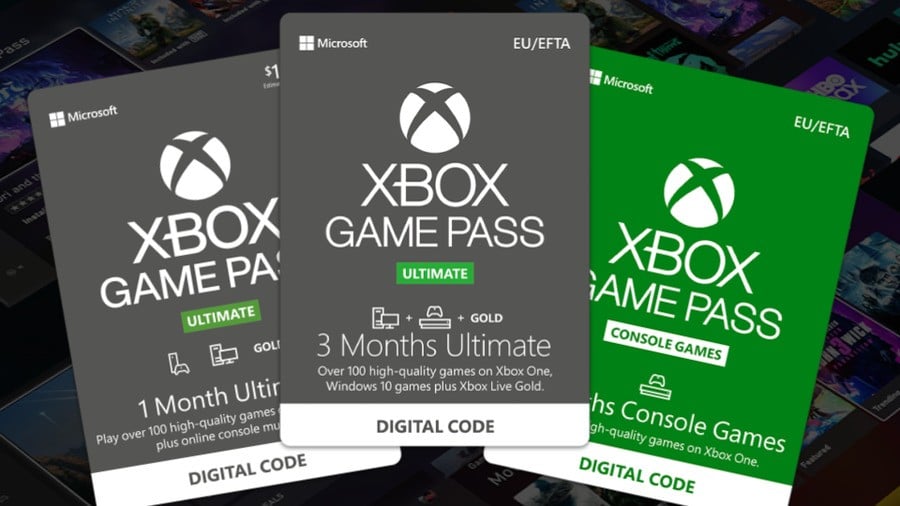 Update (Thu 30th Jun, 2022): All good things must come to an end, or so they say... Yes, our 10% off Game Pass sale is ending today.
If you want to pick up a discounted subscription and support us here at Pure Xbox in the process, now's your last chance to get in on the action. All the details you need can be found in our original article below.
---
Original Article (1st Jun, 2022): Believe it or not, Microsoft first launched its ever-popular Xbox Game Pass subscription service five whole years ago on 1st June 2017. To celebrate its anniversary, we're giving you a tasty 10% discount on Game Pass subscriptions via our very own Pure Xbox store throughout June 2022. Because we're lovely like that.
You can find all the options we have for you below (if you're not based in the UK or US, visit our store here instead). Simply click on the Game Pass product you'd like to buy, and then make sure to enter code PXBOX10 at checkout to get the 10% discount off its regular price!
Discounted Xbox Game Pass - UK
Discounted Xbox Game Pass - US
Remember that you can stack up to 36 months' worth of Game Pass subscriptions on your account at any one time, so if you know you're going to want to be subscribed for a good while, you can stock up on several of our discounted codes at once and apply them all now. That way, you won't have to pay full price when renewing in the future!
Let us know if you'll be treating yourself to a discounted subscription in the comments. Enjoy!