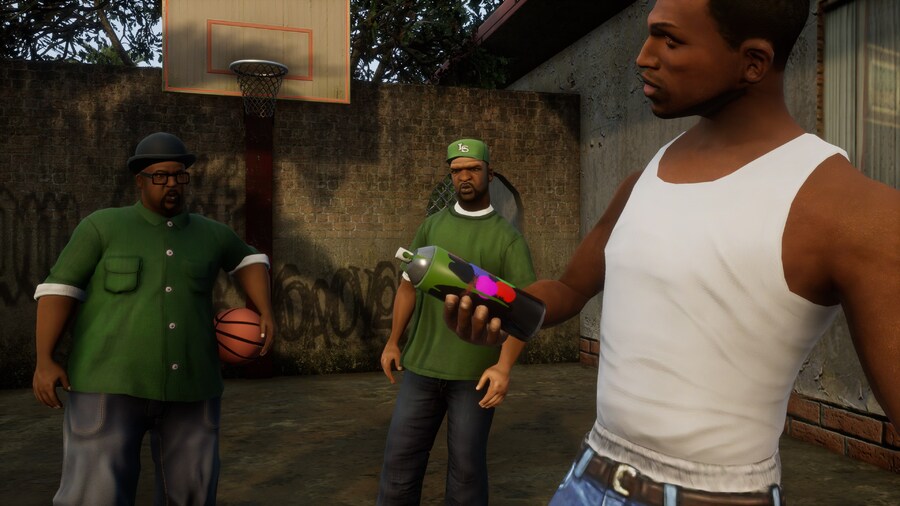 We've only got the one game leaving Xbox Game Pass today, but it's a pretty big one in the form of Grand Theft Auto: San Andreas - The Definitive Edition, which is being removed from the service six months after its first released.
The game got off a very rocky start with plenty of bugs and glitches last year, but has since received a few massive updates that have at least stabilised the experience, even if it has still yet to live up to expectations for some fans.
In addition to GTA, we'll also be losing more Game Pass games later this week:
Date
Game
Platform
May 15th
Enter The Gungeon
Console, PC, Cloud
May 15th
Final Fantasy X/X-2 HD Remaster

Console, PC


May 15th

Remnant: From The Ashes

Console, PC, Cloud

May 15th

Steep

Console, Cloud

May 15th

The Catch: Carp & Coarse Fishing

Console, PC, Cloud

May 15th

The Wild at Heart

Console, PC, Cloud

The vast majority of these games are discounted by at least 20% for Xbox Game Pass members, and GTA's Definitive Edition is also included as part of the Bundles sale on Xbox for the next few days.
Disappointed to see GTA San Andreas go? What's your final verdict on it? Let us know down below.