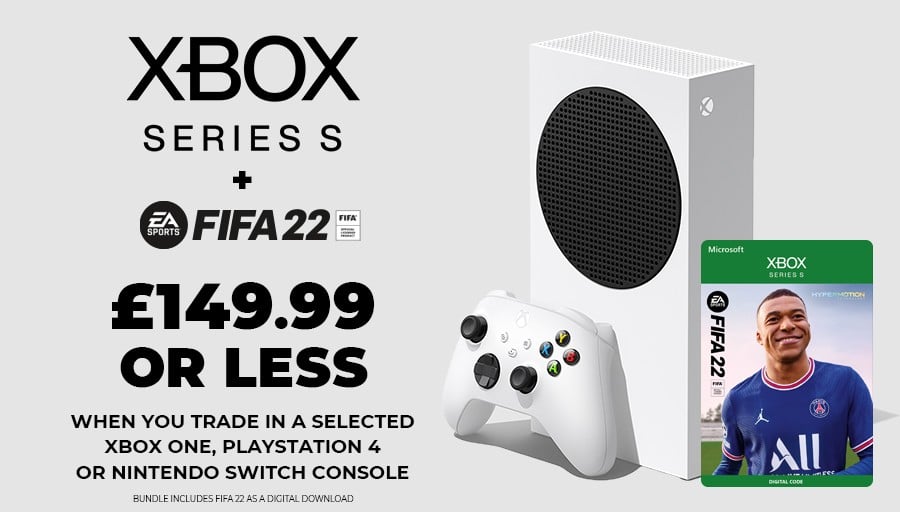 While many potential customers are still battling to get a next-gen console, it seems the UK retailer GAME is actively encouraging people to test their luck in-store. A special promotion is offering customers the opportunity to pick up an Xbox Series S along with FIFA 22 for as little as £84.99 when trading in an old console.
The promotion is set to be available in-store from October 1 until October 10 with a range of different options available. PS4, Xbox One and Nintendo Switch are all eligible, and GAME has put up a handy table of all the offers:
You'll need a GAME Reward Card to participate, and of course, the console has to be working with all the correct opponents (no missing thumbstick or dodgy triggers here). GAME has put up the full terms and conditions if you have any queries.
It goes without saying the copy of FIFA 22 will be a digital code, as the Xbox Series S is digital-only. But the bundle is going to offer you the powerful next-gen machine at a significantly lower price, as long as it's in stock of course.
Will you be attempting to pick up an Xbox Series S with this offer? Let us know in the comments below.
[source game.co.uk]