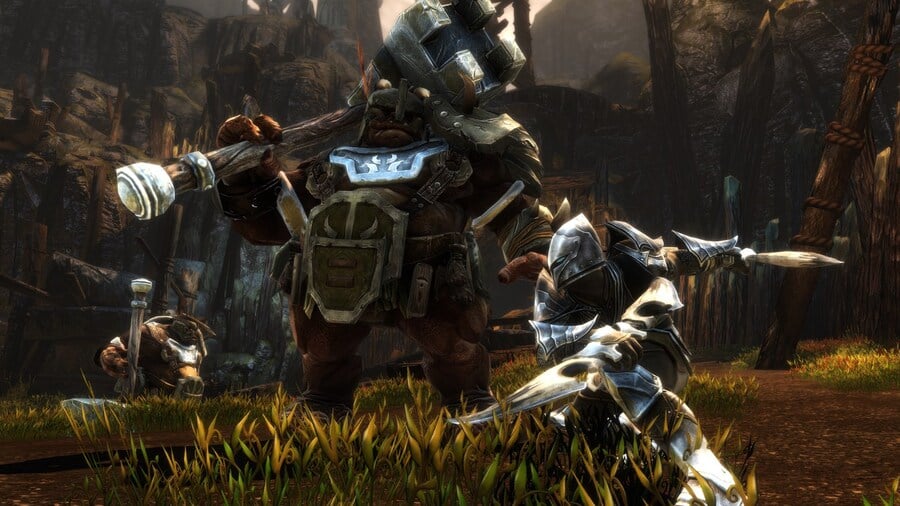 Kingdoms of Amalur, a cult-classic RPG from the Xbox 360 era, received a remaster for Xbox One last year with the promise of a new expansion. Almost a year later, THQ Nordic has broken the silence on the anticipated DLC, providing a first-look along with confirmation the development is wrapping up production.
The DLC, known as Fatesworn, will be available separately or as part of the Fatesworn edition of the game. Today, the team has shared an image of the expansion, along with new details on the story behind it all.
An area known as The Gale Crossing has been shown, which is described as being "a crucial junction for travellers". We'll be honest, it's not the biggest tease in the world, but fans have been hungry for any scrap of information about the upcoming expansion and it sounds as though it's nearing completion.
THQ Nordic seems to have a busy month ahead of them, with the publisher hosting their own presentation on September 17 at 12pm PT / 3pm ET / 8pm BST / 9pm CET. Six new games are confirmed to be making an appearance during the show, as the company celebrates their 15th anniversary.
It seems this will most likely be where we hear of Kingdom's of Amalur: Re-Reckoning - Fatesworn's release date. Not much longer to go.
Hopefully…
Are you excited for Fatesworn to arrive in Kingdoms of Amalur? Let us know in the comments below.
[source twitter.com]