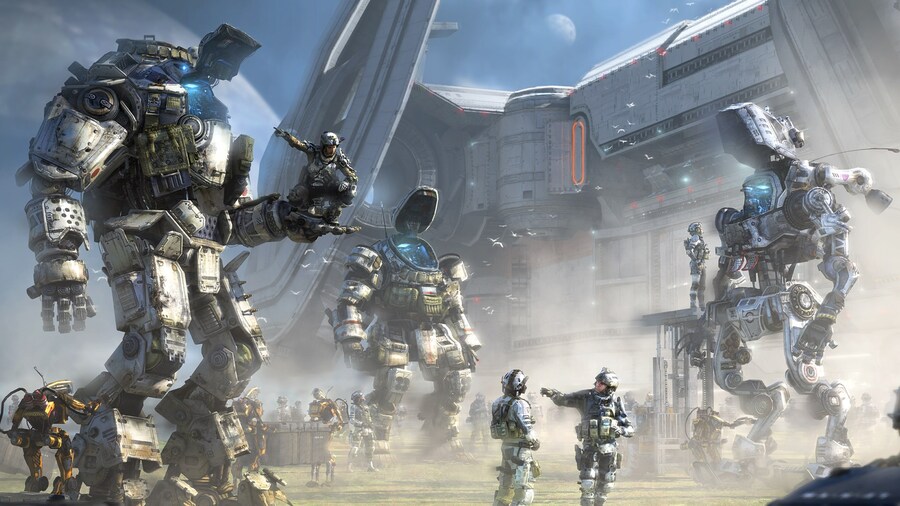 Update: Since the original report, Respawn Entertainment has come forward to shed some more light on the future of Titanfall. The developer put out a tweet to fans, delivering some hope that not all is lost.
In a short but sweet statement, Respawn claimed "Titanfall is the very core of [its] DNA", before adding "who knows what the future holds..."
It's unclear whether this is just miscommunication between the game's community coordinator and other Respawn team members or if it's damage control, but it certainly sounds like Respawn isn't finished with the Titanfall series. We just hope the IP isn't reserved for more Apex Legends content and it instead gets a brand-new instalment.
---
Original Story: We've been living in hope that Titanfall 3 is on the cards, and despite our attempts at willing it into existence, it doesn't appear to be happening. Respawn has once again spoken out about the possibility of another instalment, crushing fans' dreams in the process.
In a recent live stream with community coordinator Jason Garza (thanks, Dexerto), at the 30:44 mark, he told fans not to get their hopes up about another entry anytime soon.
"Don't get your hopes up, man. I've said this before. We don't have anything in [the] works. There's nothing. There's nothing there. We've got too many other games in the works right now."
Interestingly, Titanfall 3 was one of the titles that appeared in the recent Nvidia database leak. This obviously caused the fanbase to speculate about its existence. However, it was said by a spokesperson that "inclusion on the list is neither confirmation nor an announcement of any game."
We would love another entry, especially considering hackers are frustratingly continuing to attack Titanfall 2's multiplayer. While it may not be on the cards anytime soon, we'll hold out hope for it in the future.
Would you like to see Titanfall 3? Let us know in the comments below.
[source dexerto.com, via youtube.com]