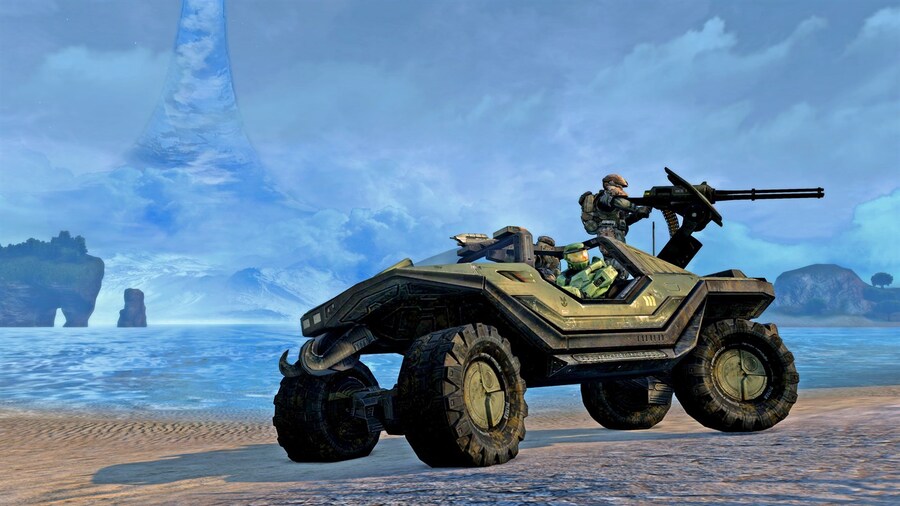 The upcoming eighth season of Halo: The Master Chief Collection could very well be the last one for the game, as 343 Industries has confirmed it plans to "pivot away from [its] current seasonal model" following Halo Infinite's launch.
The news comes from a recent Halo Waypoint post that looks forward to Season Eight and beyond. It was said this season will be the last official Halo: The Master Chief Collection update of this calendar year and the team will be pivoting away from seasons in the new year.
While this may sound alarming for long-time fans, free updates will continue to arrive, as the team has said it still has more "work to do and support will continue".
"Starting next year, we're targeting pivoting away from our current seasonal model and cadence to instead focus on smaller MCC updates that can land when they're ready based on development status and studio roadmap alignment.
These updates will continue to be free and will include the unreleased features and content from this year – as well as a continued effort to improve stability and tackle legacy fixes where possible. We still have a lot of goodness to deliver in 2022."
While they don't definitively say Season Eight will be the end, it's sounding pretty likely. 343 Industries did say "it's not ideal to run and continue shipping seasonal updates for two different multiplayer titles concurrently", which suggests this may be the last season for the game full stop.
A more detailed plan for Halo: The Master Chief Collection's future will be coming early next year, but in the meantime, the next and potentially last season is around the corner, ready for fans to send it off with a bang.
Will you be sad to see seasons go in Halo: The Master Chief Collection? Drop us a comment and let us know.
[source halowaypoint.com]