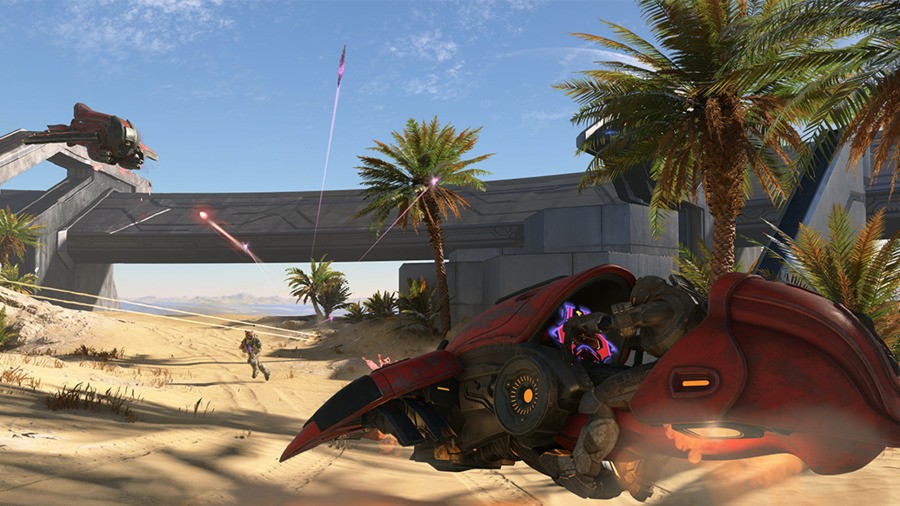 News of Halo Infinite's next multiplayer test was announced earlier this week and now we have some further details as to what's included. There's going to be a bigger focus on PvP this time around, including a first taste of the fan-favourite Big Team Battle.
The test, which is expected to begin on September 24 for Halo Insiders, will be a look into how far the servers can be pushed. Bots will return, but according to Halo's community director Brian Jarrard, there's going to "be a much bigger focus on Arena PVP", along with a look at some objective-based modes, and of course, Big Team Battle.
If you missed out on the first multiplayer test for Halo Infinite, then be sure to sign up as an Insider before September 13, as all fully registered members will be invited to join.
Not sure how to do so? Don't worry, 343 Industries has put out a handy video detailing exactly what needs to be done. Be sure to give it a watch if you're still unsure.
It's unclear whether this will be the last opportunity to test Halo Infinite before its launch this December, so don't miss out on the opportunity.
If you do miss out, then you can jump into Halo Infinite's free to play multiplayer or campaign via Xbox Game Pass on December 8 for Xbox One, Xbox Series X, Xbox Series S and PC.
Will you be taking part in the next Halo Infinite multiplayer test? Let us know in the comments below.
[source youtube.com]